DOLE eyes economic recovery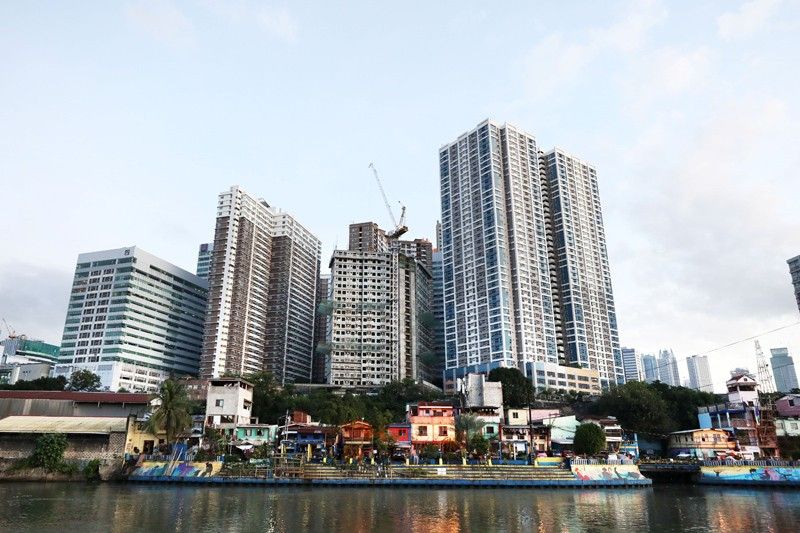 MANILA, Philippines — The Department of Labor and Employment (DOLE) sees economic recovery, and more Filipinos going back to work, following the rollout of vaccines for essential workers.
"This morning, we stand witness to the fulfilment of our desire to ensure the protection and safety of our economic frontliners in workplaces. By guaranteeing their health and safety, our economy will quickly recover from the devastation brought about by the COVID pandemic," Labor Secretary Silvestre Bello III said during the ceremonial vaccination rollout for essential workers yesterday.
"We are doing this not only to recognize your valuable contribution to our economy. The vaccination of our economic frontliners is the key for our entire nation to rise from its collapse," Bello added in Filipino.
Every day, Bello said, essential workers face the threat of the virus to ensure the economy is continuously running.
Millions of workers were displaced when the government imposed community quarantines to address the pandemic. DOLE hopes that with the immunization, more companies would be able to reopen and employ workers.
Workers from different sectors sought inclusion in the immunization, but insisted it should be voluntary.
Even as the government rolled out the immunization for essential workers, DOLE stressed that the "no vaccine, no work" policy is still prohibited.
Labor Undersecretary Benjo Benavidez said yesterday the DOLE advisory issued previously is intended for both government and private sector vaccination programs.
"The advisory was issued actually in anticipation of all vaccination programs of the government. We still don't recognize the policy if it exists, that work is prohibited if you're not vaccinated," Benavidez said at a virtual briefing.
DOLE, however, is highly encouraging all employees to get inoculated to protect themselves from the virus when they go to work.
Vulnerability
For the Department of Health (DOH), the vaccination of essential frontline workers, also known as the A4 priority group, should still be based on vulnerability.
At a press briefing, Health Undersecretary Maria Rosario Vergeire said that based on the guidelines for A4 vaccination, workers who will get the COVID-19 vaccines "may be stratified according to age."
"This way, it will still be aligned with the vulnerability risk – oldest to youngest … To be more organized, they may use age stratification," she noted.
Vergeire added that the inoculation of A4 will also depend on vaccine supply.
Based on DOH Memorandum No. 2021-0259, elderly workers may be prioritized if there is a shortage of vaccines.
"In situations where there is a limited supply of COVID- 19 vaccines, priority may be given to eligible Priority Group A4 workers within 40-59 years old, then to those 18-39 years old," the memorandum, dated May 31, showed.
Meanwhile, Sen. Nancy Binay is pushing for a bill called "job next" which will forge the synergy of skills development required for green jobs, strategies and plans with the incentives provided for business enterprises to create and sustain green jobs.
Binay filed Senate Bill 2271, or an act jumpstarting opportunities for business and ensuring employability of the Philippine workforce through expanded competency and sustainable growth and, establishing for this purpose, a national future skill council.
"The Jobs Next Bill seeks to encourage and incentivize worker upskilling and reskilling to stimulate innovation literacy and support the labor force to adapt to technologies that have the potential to disrupt jobs," said Binay. – Cecille Suerte Felipe, Sheila Crisostomo