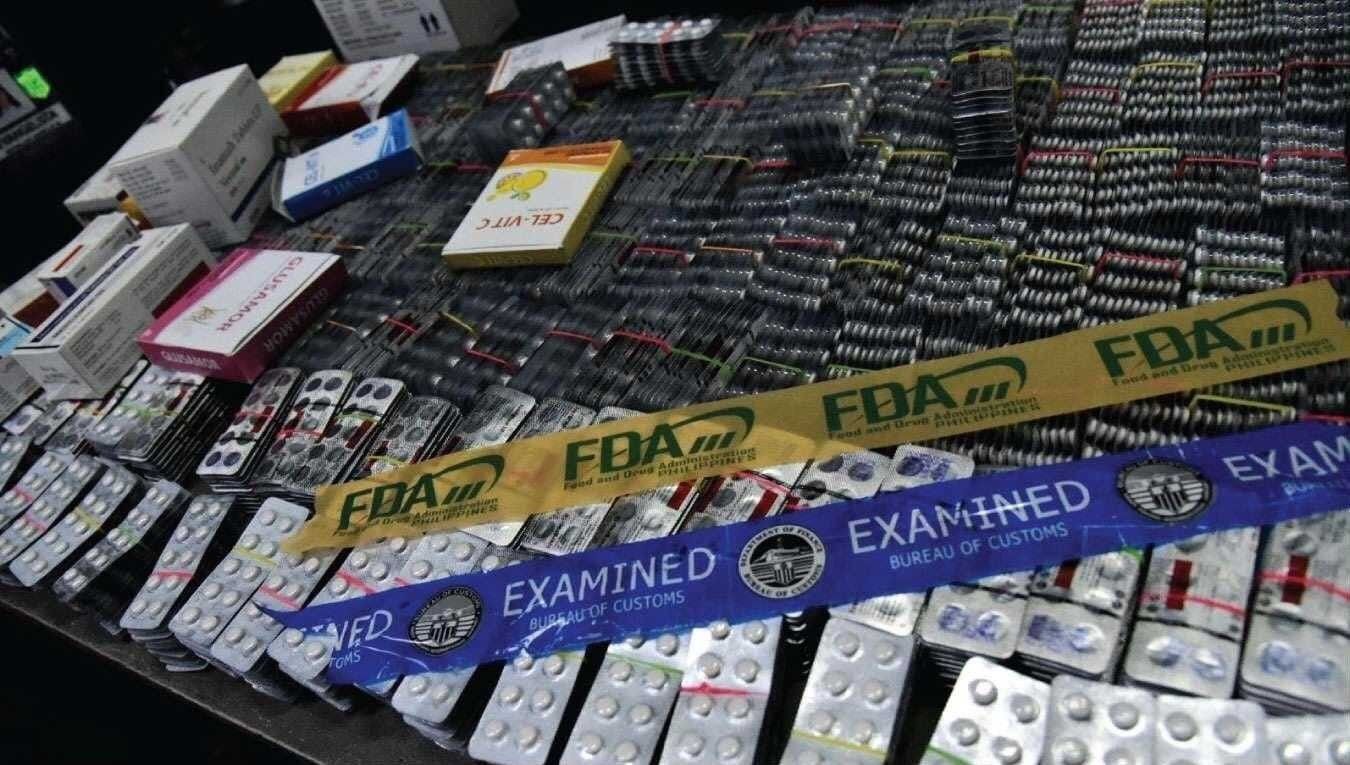 This photo shows the ivermectin tablets and other undeclared registered drugs that the Bureau of Customs seized at the Ninoy Aquino International Airport in Pasay.
Bureau of Customs, Facebook release
Customs summons importer of seized ivermectin tablets
(Philstar.com) - May 7, 2021 - 3:03pm
MANILA, Philippines — The Bureau of Customs has sent a summons to the importer under investigation for a misdisclared shipment of 20,000 ivermectin tablets seized at the Ninoy Aquino International Airport.
Assistant Commissioner Vincent Philip Maronilla, bureau spokesperson, said in an interview with TeleRadyo on Friday that their intelligence team issued a subpoena to Finstad Inc. for investigation.
"The preliminary hearing is set next week. The intelligence group sent the subpoena," he said partly in Filipino.
BOC said on Thursday that it recovered the ivermectin tablets and other undeclared drugs from New Delhi, India at the NAIA. The shipment was declared as "food supplements, multivitamins and multi-mineral capsules."
Maronilla said this is Finstad Inc.'s first time to face a probe for misdeclared goods.
The importer may be held liable for violating the Food and Drugs Administration law which states that all drugs that arrive in the country must have permits, added the BOC official. The importer may also face raps for smuggling.
Maronilla also said they have been discovering and seizing smaller packages of ivermectin, but "this is the first time that someone tried to smuggle a bulk of 20,000 tablets, this many."
He added that they will be coordinating with the FDA and the Department of Health for the proper disposal of the seized drugs.
Health officials and medical groups have long warned against the consumption of ivermectin, saying it could be highly toxic for humans. President Rodrigo Duterte has ordered clinical trials on the use of the drug against COVID-19. He has also ordered the police to investigate the illegal sale of the antiparasitic drug.
The FDA has so far allowed six hospitals in Metro Manila and in the provinces to use the drug in treating its COVID-19 patients. — Kristine Joy Patag with reports from Christian Deiparine