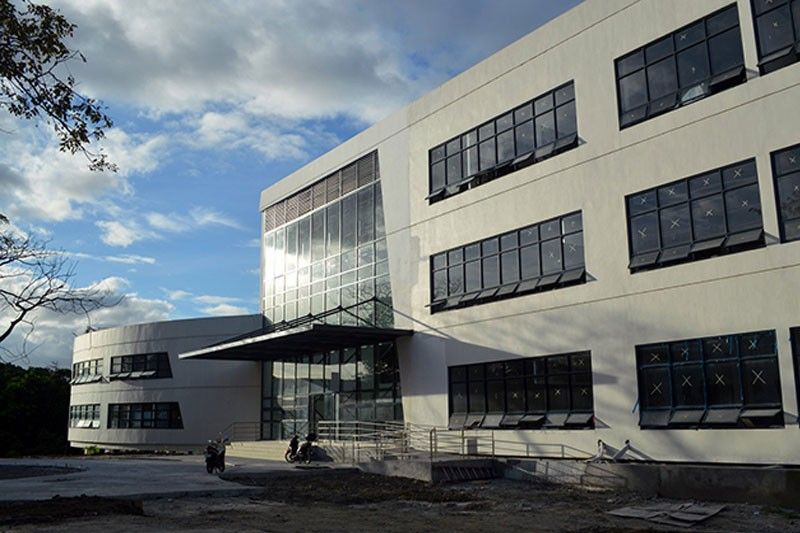 The building of the Philippine Genome Center at the University of the Philippines-Diliman via Facebook
Interaksyon
678 of 744 sequenced swab samples yield new variants
(The Philippine Star) - May 5, 2021 - 12:00am
MANILA, Philippines — Close to 700 more COVID-19 variant cases have been detected by the Philippine Genome Center (UP-PGC) and University of the Philippines-National Institutes of Health (UP-NIH) in the country, the Department of Health (DOH) reported yesterday.
In its Biosurveillance Report, the DOH said that of the 744 positive swab samples sequenced by UP-PGC, 678 have yielded the new variants of COVID-19.
"We report the detection of additional 289 B117 (UK) variant cases, 380 B.1.351 (South Africa) variant cases and nine P.3 variant cases from the 744 samples sequenced, based on the latest whole-genome sequencing report," the DOH noted.
The DOH, PGC and NIH reiterated that the P.3 variant, which was first found in the Philippines, is "still not identified as a variant of concern (VOC)."
The DOH added that the current data on P.3 "is insufficient to determine whether the variant will have significant public health implications."
According to DOH, the UK variant is the "most common variant among the samples sequenced with assigned lineages."
To date, a total of 7,167 samples have been sequenced, of which 5,917 were assigned lineages.
The report showed as of May 3, there is now a total of 2,182 new variant cases documented.
Of these, 1,075 cases are of the South Africa variant, while 948 cases are the UK variant; 157 cases are the P.3 variant and two cases are P.1 or the Brazil variant.