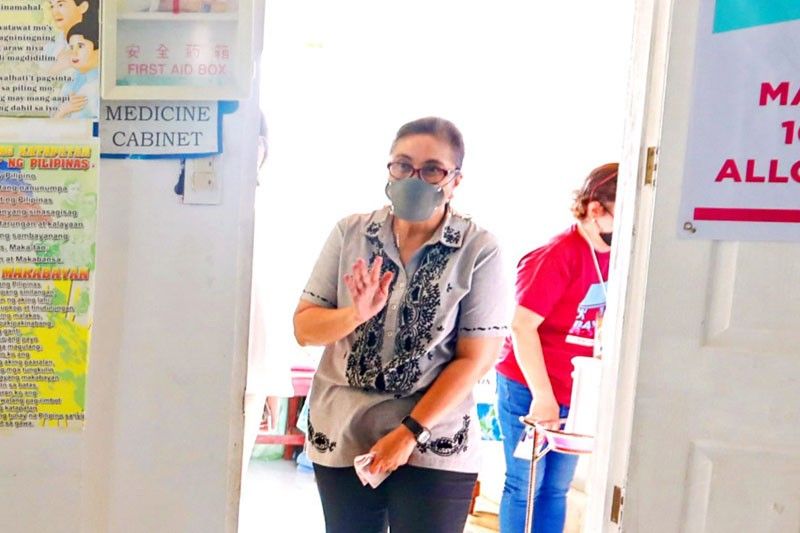 Vice President Leni Robredo says she was with her close-in security in the car, in the elevator and in the office almost every day last week.
STAR/File
Robredo on self-quarantine as bodyguard gets COVID-19
Janvic Mateo
(The Philippine Star) - April 18, 2021 - 12:00am
MANILA, Philippines — Vice President Leni Robredo will undergo quarantine after a close-in security tested positive for COVID-19.
In a post on Facebook, Robredo said she was supposed to leave for Bicol to pay her respects to a friend who had died, when she received a contact tracing call informing her that her close-in security has tested positive.
"I was with him in the car, in the elevator and in the office almost every day this week," she said yesterday.
"We have regular surveillance antigen testing in the office and we do follow very strict health protocols but because I was a very close contact, I need to do the required quarantine and do an RT-PCR test after my quarantine," she added.
According to her spokesman Barry Gutierrez, Robredo's test results on Friday came back negative and she would again be tested after the mandated seven-day quarantine period.
"She is showing no symptoms and will continue to supervise all operations including Bayanihan E-consulta and the Swab Cab from quarantine. She is thankful to all those who have expressed their concern," he added.
It was not the first time that Robredo had to go on quarantine after exposure.
Her office suspended operations in July last year after several staff tested positive for COVID-19. Robredo also had to undergo quarantine in October after she was exposed to an individual who later tested positive.
In both instances, the Vice President tested negative for the virus.
Over the past week, Robredo's office has launched several initiatives to support pandemic response, including the deployment of mobile swab cabs in communities and the launch of a teleconsultation platform for COVID-19 patients.