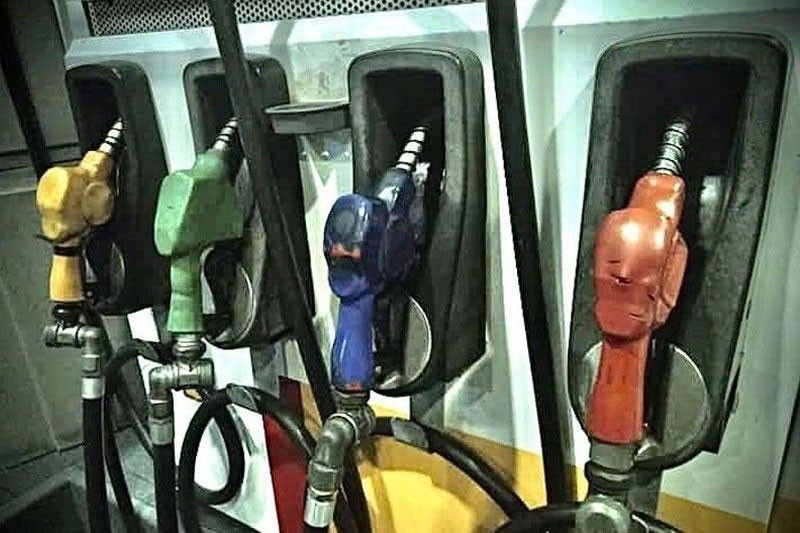 Defend Jobs Philippines said the series of oil price hikes is a burden to workers, particularly minimum wage earners.
Philstar.com/Irish Lising, file
Workers slam oil price hike, demand government action
MANILA, Philippines — Workers yesterday called on the government to immediately take measures to stop the continuing increase in fuel prices.
Defend Jobs Philippines said the series of oil price hikes is a burden to workers, particularly minimum wage earners.
"The series of big-time hikes on the costs of oil and petroleum products was additional burden to the already loaded shoulders of Filipino workers in light of the consistent price surges of basic commodities and services in this time of a pandemic," Defend Jobs spokesman Christian Lloyd Magsoy said in a statement.
Based on the group's oil price monitoring, Magsoy said, the costs of gasoline and diesel increased seven times in just the first two months of 2021.
He said oil companies implemented a minimal price rollback of its products only once this year.
"The government must immediately do something to stop these unlimited impositions of oil price hikes in the country," Magsoy added.
He stressed that the series of oil price adjustments, and the rising cost of living at this time of national public health emergency, call for urgency for the administration to act on in the soonest possible time.
Instead of allowing the oil price hike, Magsoy said, the government should provide workers with a salary hike.
Aside from intervening on the deregulated status of oil pricing in the country in a form of imposing price caps on oil and petroleum products or junking the Oil Deregulation Law, Magsoy asked the government to prioritize and speed up the granting of a P100 across-the-board pay increase.
The other day, the group filed before the National Wages and Productivity Commission (NWPC) a formal petition seeking a P100 emergency wage relief.
"Bringing back the lost value of our current minimum wage by implementing a P100 wage hike to all workers across the country can somehow help our labor force cope with the deep impacts of the soaring prices and the pandemic," Magsoy noted.
Magsoy dismissed the claim of the Employers' Confederation of the Philippines (ECOP) that the wage hike petition is "counter-productive" and "untimely."
He said ECOP should take up the P537 challenge by trying to live on the minimum wage.
"We want them to experience first-hand the everyday plight of our working people, then tell us that our call for a wage hike is untimely and counterproductive," Magsoy said.