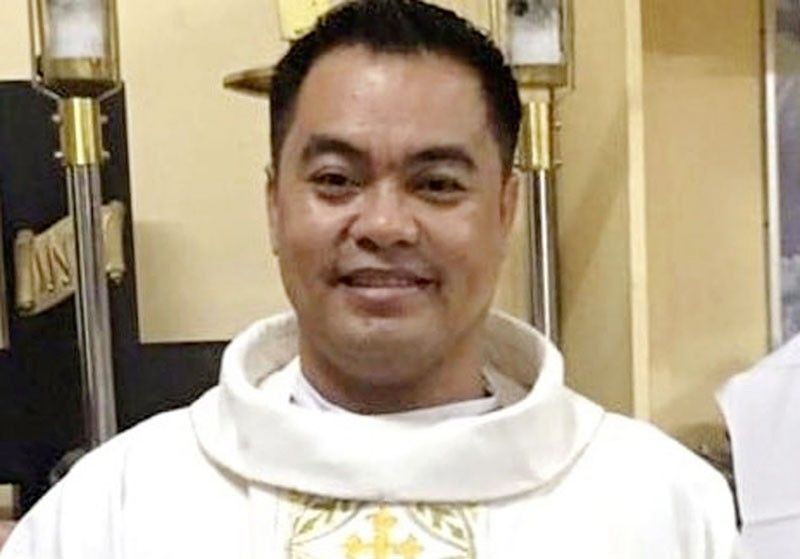 Catholic priest gunned down in Bukidnon
MANILA, Philippines — A Catholic priest in Malaybalay, Bukidnon was gunned down near a monastery on Sunday night, police said.
In a report, Malaybalay City police yesterday said the body of Fr. Rene Regalado, 42, was discovered along the road near the Carmelite Monastery in Barangay Patpat after a priest called authorities to report five gunshots at 7:30 p.m.
Police said Regalado was unconscious with gunshot wounds in the head. He was also believed to have been beaten up and was found with his hands tied with a white shoelace meters away from the vehicle he was driving.
He was brought to the Bukidnon Provincial Hospital where he was pronounced dead.
The priest's staff told police that he left his room at 2 p.m. to go to the monastery where he was said to have been teaching. Police said they were told that Regalado had been receiving threats in relation to a previous case.
Lt. Col. Jerry Tambis, Malaybalay police chief, said police have yet to determine the cases that may have a connection with his killing, but said a rape case was recently filed against the priest.
"It's true that he was slapped with a (rape) case in the municipal police station in Lala, Lanao del Norte sometime in October 2020," Tambis told The STAR when asked if charges were filed against the priest amid reports that he had allegedly raped a female altar server in Lala.
Radio reports yesterday stated that the judiciary allegedly found certain technicalities that weakened the case against Regalado, enabling him to post bail and move around.
Police have yet to give updates about the case.
Crime scene operatives recovered a .45 caliber pistol, two magazines, an empty shell and 10 live cartridges from the scene.
Malaybalay police said they were conducting follow-up investigations to determine the motive of the killing and to identify the priest's killer.
The Diocese of Malaybalay yesterday prayed that justice be served on those responsible for the death of Regalado.
In a statement, the diocese's spokesman Fr. Virgilio Delfin said they also expressed their deepest sympathy to the family of Regalado.
"The Diocese of Malaybalay, with its clergy, consecrated persons and lay faithful, especially the Regalado family in San Jose Parish, Sinayawan, Valencia City, are deeply wounded and saddened with the news of the untimely passing to eternal life of one its clergy, Fr. Regalado," said Delfin.
"We express our deepest sympathy to his immediate family and supplicate to the Lord of Life that justice will be served to the perpetrators of this heinous crime without compromising the Lord's gift of mercy," he added.
Regalado's killing came three years after Fr. Marcelito Paez was shot and killed in the town of Jaen, Nueva Ecija in December 2017.
This was followed by the death of Fr. Mark Ventura who was gunned down in Cagayan province in April 2018. Two months later, Fr. Richmond Nilo was killed as he was about to hold mass at a chapel in Zaragoza town in Nueva Ecija in June 2018.