Bishop condemns prevalence of child abuse
January 18, 2021 | 12:00am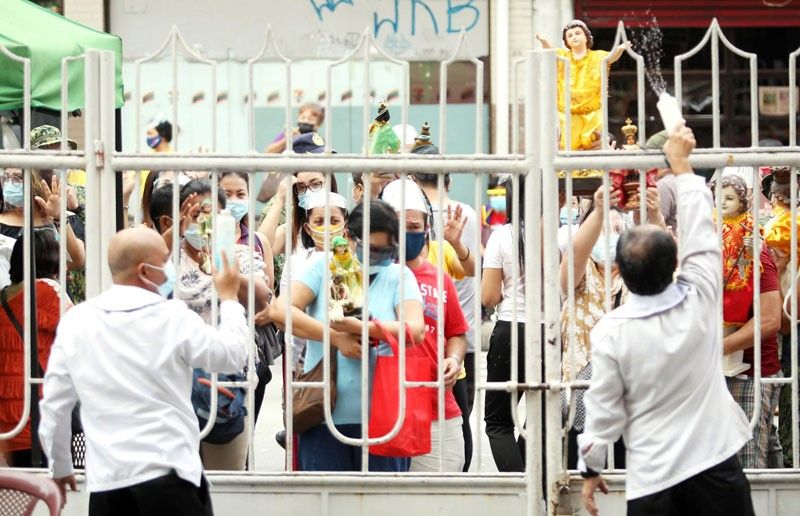 MANILA, Philippines — A bishop used his sermon yesterday to condemn child abuse, particularly the reported prevalence of child pornography during the pandemic.
"In our country there are many children who become victims of violence, human trafficking, sexual abuse and cybersex," said Manila Auxiliary Bishop Broderick Pabillo in his homily during the feast of the Sto. Niño (Child Jesus) at the Archdiocesan Shrine of Sto. Niño de Tondo.
"If we are really devotees of the Sto. Niño, we should be one in fighting these abuses against children," added the apostolic administrator of the Archdiocese of Manila.
While most Filipinos shower their children, nephews, nieces and grandchildren with affection, Pabillo said it is also important to treat children with respect so they would not fall to abuse.
At one point, the bishop admitted that even the Catholic Church had its share of stories of pedophilia, which it regrets and tries to rectify and prevent from ever happening again.
He bewailed reports of children falling victim to abuse within their families, citing an Anti-Money Laundering Council (AMLC) report pointing to its prevalence during the pandemic's lockdown period.
The AMLC reported suspicious transactions related to child pornography going up to P113.1 million in the first half of 2020, almost double the P65.8 million booked in 2019.
The Department of Justice's Office of Cybercrime also reported 202,605 incidents of online sexual exploitation of children or OSEC in the country from March 1 to May 24 last year, a 264.63-percent increase from the same period in 2019.
Another disturbing disclosure by Sen. Sherwin Gatchalian was that students were offering a "Christmas sale" of their sensual photos and videos. The money they made out of these transactions, he said, would be used to buy gadgets for their online classes.