Pope boosts chances of same-sex union in Philippines
October 24, 2020 | 12:00am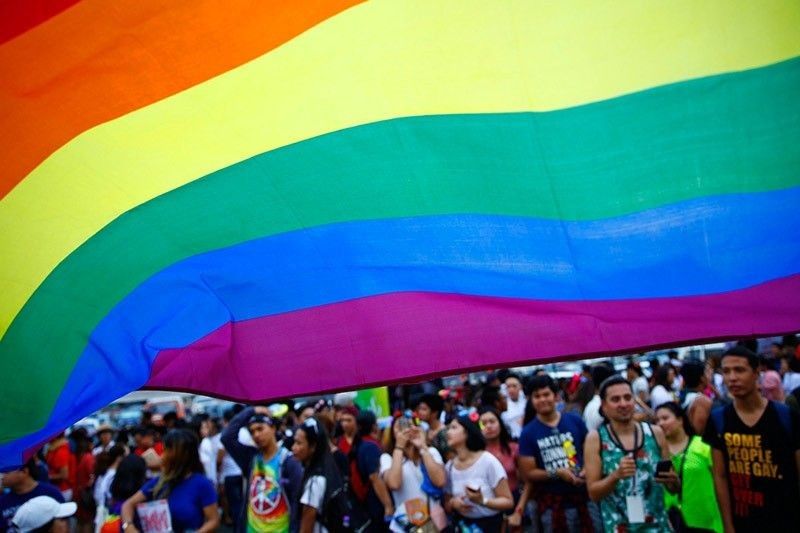 MANILA, Philippines — Pope Francis' expression of support for the civil union of gay couples could bolster the chances for passage of long pending bills in Congress that give same-sex partners legal rights in living together, lawmakers said yesterday.
"Amen. And I hope my Senate Bill 417, which recognizes 'civil union' that Pope Francis mentioned, where the rights and obligations of each partner in a long-term relationship, would be heard," Sen. Imee Marcos said in a message to reporters translated from Filipino.
Marcos' bill seeks to establish property rights and obligations for cohabiting same-sex partners.
Specifically, the measure would provide protection to the rights of same-sex partners to jointly acquire, own, use, enjoy, manage, sell, dispose or alienate property for their benefit, including the rights of each partner to a just share of such properties acquired during the partnership in case of death, disability or incapacity of the other partner, and in instances of separation or termination of the partnership and/or abandonment of one partner by the other for any cause.
But the bill has been pending in the Senate committee on women, children, family relations and gender equality since August last year.
At the House of Representatives, Bagong Henerasyon party-list Rep. Bernadette Herrera and Bataan Rep. Geraldine Roman said lawmakers should take the pope's position as a cue to pass the proposed measure that would protect same-sex couples and members of the lesbian, gay, bisexual, transgender (LGBT) community.
"Let us heed the call of Pope Francis to defend and protect same-sex couples by allowing them to formalize their partnerships through civil unions," Herrera appealed to her fellow lawmakers in a statement.
Herrera, author of House Bill 1357 that allows same-sex couples to enter into civil partnerships and be accorded the same legal rights enjoyed by heterosexual couples, believes that the pope's remarks would "definitely boost" efforts toward recognizing the right of same-sex couples to enter into civil unions.
"The pope's endorsement of same-sex civil union is a major advancement for equal rights in this country," the House deputy majority leader stressed.
She also expressed her admiration for the pope for his "courage to break from traditional Catholic teaching and champion the rights of homosexuals to establish a family of their own."
Roman made the same appeal, saying in an interview with ANC's "Headstart:" "Civil partnerships bill will affect not only same-sex couples but also heterosexual couples who are not married."
"Let's not be stuck in the Middle Ages," said Roman as she stressed a distinction between civil unions and marriages "so we don't go into the realm of religion."
Last Thursday, Senate President Vicente Sotto III said the pope's pronouncements would not have much practical effect as "same-sex union is already being practiced here and there is nothing we can do about it."
"Same-sex marriage is the one which is not acceptable to many religions and other sectors," Sotto said.
He, however, declined to comment on proposals to legalize same-sex unions. "It's just tolerated but not in the legal sense. We should leave it at that," he said.
These comments did not sit well with Roman, the first transgender lawmaker in the country.
"What strikes me the most with regard to the statement of Senate President Tito Sotto is that it seems that he is more popish than the pope. We should improve; progress. We should not be stuck in the Middle Ages," she lamented.
She expressed hope that the House bill would be passed under the leadership of Speaker Lord Allan Velasco, who signed the Sexual Orientation, Gender Identity and Gender Orientation Equality (SOGIE) bill in the previous Congress.
HB 1357 has been pending before the House committee on women and gender equality, chaired by Herrera herself, since July 2019.
It faced strong opposition from conservative lawmakers who argued that same-sex union is "not in accordance with the 1987 Constitution, the Family Code of the Philippines and the law of God." – Edu Punay