Persons aged 15-65 can now go out
October 17, 2020 | 12:00am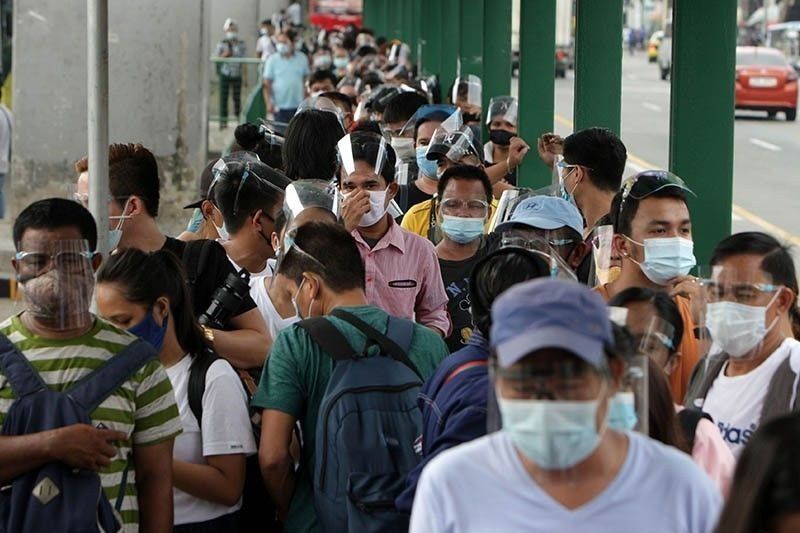 MANILA, Philippines — Noting a downtrend in the number of COVID-19 cases in the country, the government expanded yesterday the age group of people allowed to go outside their houses – which is now 15 to 65 years old.
Presidential spokesman Harry Roque Jr. said Resolution No. 79 of the Inter-Agency Task Force for the Management of Emerging Infectious Diseases (IATF), which contains provisions on easing travel restrictions and mobility in public places and business establishments nationwide, has been approved by President Duterte.
First of these is the IATF's approval of the age-based stay-at-home restrictions, which now allow persons from 15 to 65 years of age to go out. Previously, the age set was above 21 to below 60.
But they can only be allowed to leave their houses "when indispensable" and "under the circumstances for obtaining essential goods and services, or for work in industries and offices or such activities."
The new resolution also states: "Any person below 15 years old, those who are over 65 years of age, those with immunodeficiency, comorbidity or other health risks and pregnant women shall be required to remain in their residence at all times."
"The IATF adjustment on age-based stay-at-home restrictions is based on science and hard data," said Roque, citing global experience on case fatality rate and severity of sickness.
Local government units (LGUs) have the authority to impose a higher age limit for minors, depending on the COVID-19 situation in their respective jurisdictions.
While the setting of curfew hours depends on local ordinances, Roque said the IATF has urged LGUs to exempt workers classified as authorized persons outside residence or APOR.
The IATF urged LGUs to coordinate among themselves the crafting of standardized curfew rules and relaxation of curfew hours.
Roque added the IATF revised the 48-hour-prior-to-the-date-of-arrival negative RT-PCR requirement for those traveling to Boracay Island contained in IATF Resolution No. 74. The Test-Before-Travel requirement now stands at not earlier than 72 hours prior to the date of travel.
DILG's appeal
Meanwhile, the Department of the Interior and Local Government (DILG) appealed for sustained public compliance to minimum health protocols even as the daily average of new COVID-19 cases in Metro Manila dropped to three-digit numbers in the last week.
DILG Undersecretary Epimaco Densing said the National Capital Region (NCR) has been averaging about 700 to 800 cases in the last week, and this further dropped to 500 cases yesterday.
"I congratulate our (local authorities) in NCR because for the last seven to ten days, the infections in Metro Manila are down to three digits. It used to be 2,000 to 3,000 per day," Densing said in Filipino at the Laging Handa press briefing.
With this development, the DILG leaves it to local chief executives to assess whether or not the curfew hours could be shortened, as what San Juan City Mayor Francis Zamora wants.
Still, Densing urged mayors to proceed with caution and underscored the importance of implementing minimum public health standards so that it is taken to heart by everyone while the nation awaits the vaccine for the coronavirus.
As for the Filipino tradition of simbang gabi (Catholic predawn masses), he said they will hold discussions to put proper protocols in place before the holiday season.
"It's good that, as early as now, this is talked about so that safety protocols can be set in case it is decided that more people are allowed to attend mass in churches," said Densing. "It is important to anticipate for our time-honored Filipino traditions." – Romina Cabrera