DTI allows more businesses to operate at 100% capacity
October 3, 2020 | 12:00am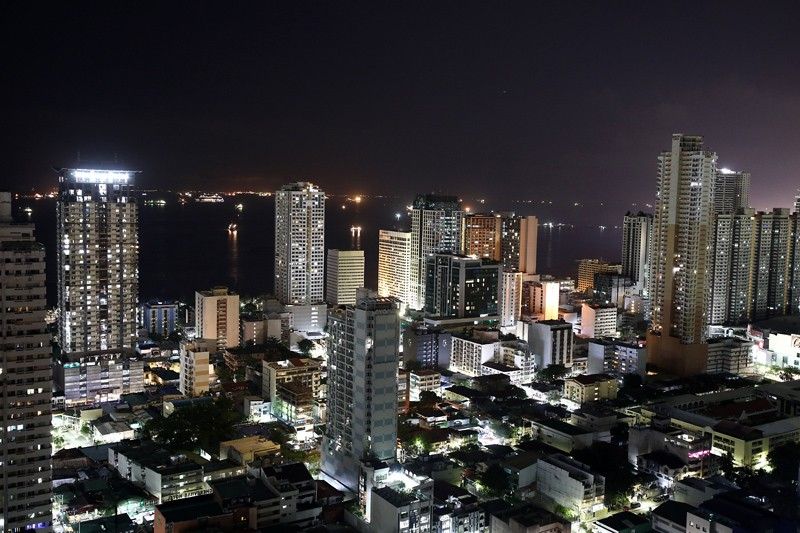 MANILA, Philippines — Businesses in the service sector and wholesale and retail trade can now operate at full capacity, while restaurants and fast food outlets may seat beyond 50 percent capacity in general community quarantine (GCQ) areas, the Department of Trade and Industry (DTI) said yesterday.
The DTI issued Memorandum Circular 20-52 stating: "Business activities under Categories II and III except for barbershops and salons in areas placed under GCQ shall be allowed to operate at 100 percent capacity."
These businesses are mining and quarrying; financial services; legal and accounting; management consultancy; architecture and engineering; technical testing and analysis; scientific and research development; advertising and market research;
Computer programming and information service activities; publishing and printing services; film, music and TV production; recruitment and placement agencies for overseas employment;
Photography services; fashion, industrial, graphic and interior design; wholesale and retail trade of motor vehicles, motorcycles and bicycles, including their parts and components, and repair of vehicles.
Also covered by the new memo are malls and commercial centers, as well as non-leisure wholesale and retail establishments such as hardware stores; clothing and accessories; bookstores and school and office supplies stores; baby or infant care supplies stores;
Pet shops, pet food and pet care supplies; information and communications technology and electronic equipment; flower, jewelry, novelty, antique and perfume shops; toy stores; music stores; art galleries (for selling only); and firearms and ammunition trading establishments.
All other public and private construction projects are likewise allowed up to 100 percent operating capacity.
The DTI said all these businesses would need to continue to implement minimum public health and safety standards set by the government.
As for barbershops and salons, the DTI said these would be allowed a maximum 75 percent operational capacity, subject to strict physical distancing.
The DTI said the MC takes effect today.
LGUs to set dine-in capacity
When it comes to dine-in services of restaurants and fast food establishments, the DTI said these would be allowed at over 50 percent operational capacity, the extent of which would be decided by the local government unit (LGU).
"The increase in operating capacity, menu offering and maximum servings of alcoholic beverages shall be subject to the corresponding local government guidelines," the DTI said.
"Restaurants and fast food establishments' dine-in, take-out and delivery services shall be allowed to operate up to 24 hours a day, as far as practicable, to augment the additional operational requirements and serve the needs of the public, while enhancing income opportunities for workers," the DTI added.
To ensure safety while increasing the businesses' operating capacity, the DTI would continue to monitor compliance with health protocols through the conduct of post-audit.
Other government agencies such as the Department of Labor and Employment and the Department of Health, as well as the LGU health office, may also conduct inspections at any time.
Should there be complaints on implementation of protocols in business establishments, the public can report these though the DTI Consumer Care Hotline 1-384.
Trade Secretary Ramon Lopez has been pushing for increasing the operating capacity of more businesses to allow more people to work, earn and revive consumer demand to support the economy.
IATF clearance a must
Meanwhile, clearance from the Inter-Agency Task Force for the Management of Emerging Infectious Diseases (IATF) is a must for LGUs hosting tourist spots that will allow entry to visitors aged below 21 or over 60, the Philippine National Police (PNP) said yesterday.
The government has allowed Boracay island, as well as the cities of Baguio and Tagaytay, to reopen lodging and leisure establishments to boost local tourism, which was shuttered for several months because of COVID-19.
However, on the issue of receiving elderly tourists and minors, Lt. Gen. Guillermo Eleazar, PNP deputy chief for administration, said: "The LGUs must still seek approval from the IATF."
Eleazar, who heads the Joint Task Force COVID Shield, stressed the importance of seeking clearance from the national government for proper coordination.
Senior citizens and people below 21 are prohibited from going outside their homes except during emergencies and when availing themselves of essential services.
He said the PNP directed police commanders to coordinate with LGUs with tourist destinations to ensure an orderly entry of visitors.
More contact tracers
Meanwhile, over 10,000 new contact tracers (CTs) have been hired by the Department of the Interior and Local Government (DILG) to strengthen the government's responses against COVID-19.
Interior Secretary Eduardo Año said the 10,136 new employees compose only the first batch of the DILG's nationwide mass hiring of CTs, which started mid-September.
A budget of P5 billion has been allocated to the DILG under the Bayanihan to Recover as One Act or Bayanihan 2 to hire 50,000 new CTs.
Año said they will undergo training prior to their deployment to the field to aid in response activities throughout the country.
The DILG is currently processing 47,000 applications for the job and is expected to receive more as hiring continues.
"What's important to us is to fill up the slots and recruit the most number of CTs as provided in the Bayanihan 2 law so those who met the deadline set earlier are now being processed, but we will continue to accept applications until we have met our targets," DILG Undersecretary Jonathan Malaya said.
Applicants need to be 21-45 years old with a bachelor's degree or college level education in an allied medical or criminology course.
They will receive a minimum of P18,784 per month and other benefits on a contract of service status. – Emmanuel Tupas, Romina Cabrera