Tugade not keen on e-scooter registration
September 25, 2020 | 12:00am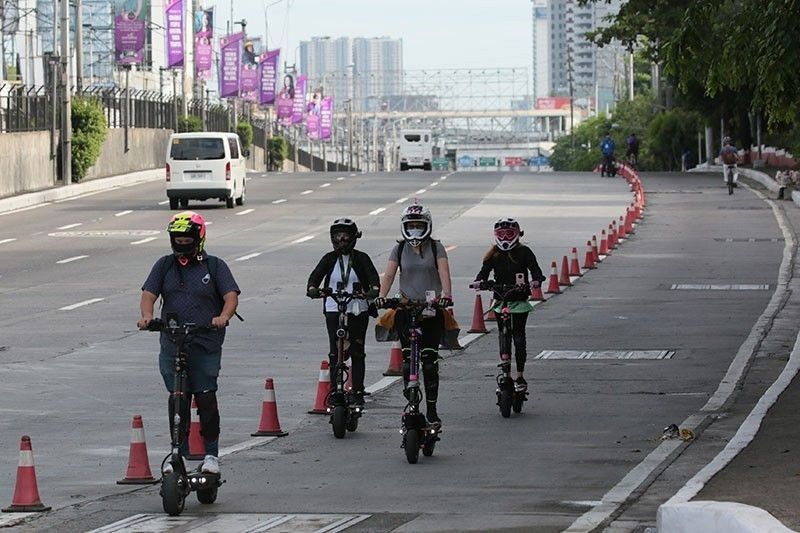 MANILA, Philippines — The Department of Transportation (DOTr) said there is still no official and final guideline on the registration of electric scooters and requiring their drivers to secure a license.
"The one submitted to us is an initial draft that is yet to be reviewed by the DOTr Road Sector, Legal Affairs, and the Office of the Secretary," the agency said yesterday.
Transportation Secretary Arthur Tugade said in an interview on dzRH Wednesday night that he is personally not in favor of having e-scooters registered, especially with the country grappling with a pandemic.
"I don't want to preempt, but if you will ask me if I agree, my personal opinion is I am not. The existing normal registration, we have extended that. Now why do we have to find a reason to register those (e-scooters)?" Tugade said in Filipino, adding that he would listen to the opinions and arguments of regulators and stakeholders regarding the issue.
The Land Transportation Office (LTO) plans to require e-scooter users to secure a permit and a driver's license as part of regulations to protect users, although this is still being reviewed amid public opposition.
LTO chief Edgar Galvante earlier said an administrative order that consolidates guidelines for the measure is awaiting approval of the DOTr.
He explained that all vehicles, either electric or gasoline-powered and making use of public roads, would have to be registered and its driver required to have a license. He added that the LTO proposed the regulation to ensure that only those deemed safe to use on national roads will be allowed. The categories would be based on weight and speed specifications of the electric scooters and bikes.
Galvante emphasized that e-scooter riders are vulnerable to accidents, and they are just trying to protect this sector. – Romina Cabrera, Emmanuel Tupas