Government urged to elevate arbitration ruling to UN General Assembly
August 30, 2020 | 12:00am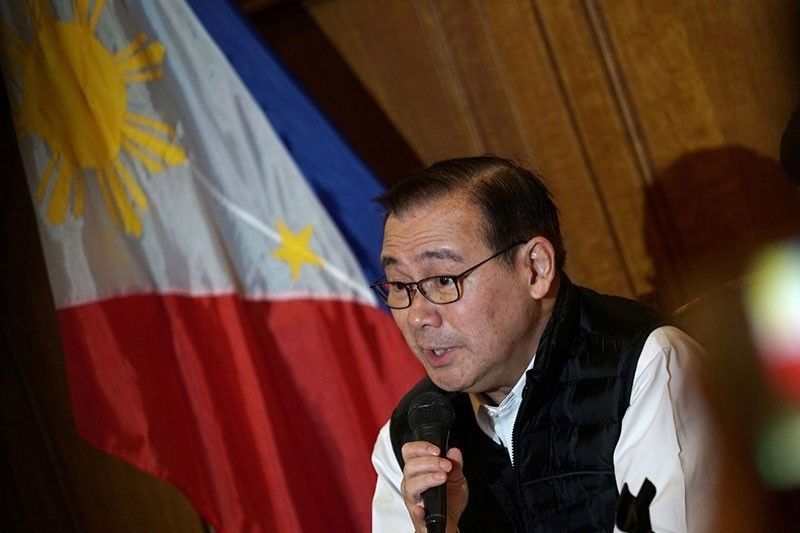 MANILA, Philippines — Former top officials have called on the Philippine government to elevate the arbitration ruling on the South China Sea dispute to the United Nations General Assembly (UNGA) next month.
In a joint statement, former Supreme Court senior associate justice Antonio Carpio, former ombudsman and associate justice Conchita Carpio-Morales and former foreign affairs secretary Albert del Rosario said it is in the "highest national interest" to bring the ruling to the annual meeting of world leaders.
They disagreed with the position of Foreign Affairs Secretary Teodoro Locsin Jr., who said that elevating the issue to UNGA would mean re-litigating something that the country has already won.
According to the former government officials, bringing the arbitral ruling to the General Assembly is not re-litigating but enforcing what the country has won in the arbitration.
"As international law does not have a world policeman, it is up to us to enforce the Arbitral ruling by rallying other countries to our lawful position. If we do not help ourselves, how can we expect other countries to help us?" read the joint statement.
"Our Constitution has clearly tasked our President and military to secure our sovereignty and protect our lands and seas. This important mandate should prompt the government to bring the arbitral ruling to the UNGA," it added.
The former officials said the UNGA this September is the penultimate chance of President Duterte to fulfill his promise to the Filipino people that he would raise the ruling at a proper time.
"President Duterte must raise the arbitral ruling at the UNGA this September as he will have just one more opportunity to gain the support of more countries next year in the same forum," they said.
"If the arbitral ruling is raised this year, we are enabled to work multilaterally and bilaterally in preparation for UNGA 2021 when our chances will have significantly been improved," the former government officials added.
They also countered Locsin when he said that China has the votes in the UN, noting that the 145 countries that ratified the UN Convention on the Law of the Sea would not vote against their national interests by going against the convention that "grants them considerable maritime areas and resources they previously did not enjoy."
"Raising the Arbitral Ruling at the UNGA is the will of the Filipino people. Surveys show that eight out of ten Filipinos believe that the South China Sea issues should be brought to the UNGA," said the former officials.
"Our government must listen to its people. We therefore appeal to our country's leadership to kindly be there for us," they added, stressing that the Philippines has the strongest position among all nations to bring the South China Sea issue to the fore as it already won the case against China.