Cavite set to begin COVID-19 vaccine trials
August 29, 2020 | 12:00am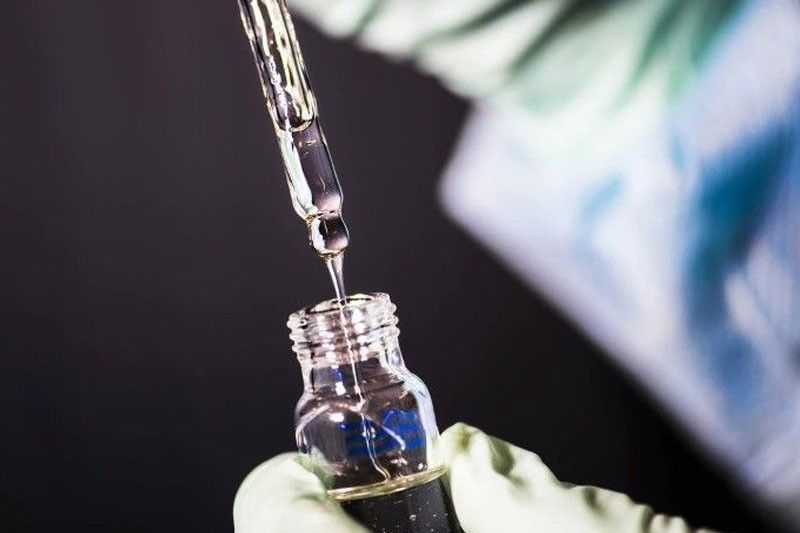 MANILA, Philippines — The Cavite provincial government will start next month the clinical trials for the coronavirus disease 2019 vaccines of pharmaceutical companies in the US and United Kingdom, Gov. Juanito Victor Remulla announced yesterday.
Around 10,000 people will participate in the experimental trials, which will be supervised by the De La Salle Medical and Health Sciences Institute.
Remulla said 5,000 people would receive the vaccine while the other 5,000 will get a placebo.
"It should start in the next two weeks," Remulla said in an interview over ANC.
A majority of the participants are aged 21 to 45 and considered high-risk individuals as they are susceptible to the virus because of their jobs. They include police officers, public utility vehicle drivers and factory workers.
"I think these are the ones who are most vulnerable. They are spreaders of the disease," the governor said.
Remulla did not give a specific number but said senior citizens will also take part in the trials. Although the volunteers will not receive incentives, he assured them of their safety.
"We have been assured by the developers that clinically it's not a dangerous vaccine," he said.
It will take about a month before they have results on the efficacy of the vaccines.
Clinical trials for lagundi
Meanwhile, Science and Technology Secretary Fortunato dela Peña said the Food and Drug Administration (FDA) has finally approved the conduct of clinical trials on lagundi as a cure for COVID-19.
He added that the FDA approval would lead to a start on the clinical trials. This came after an ethics committee of UP-Manila also gave its own approval to the clinical trials on lagundi as an adjunctive therapy against COVID-19.
Three quarantine centers in Metro Manila, he revealed, have agreed to become clinical trial sites for the lagundi research and development—Quezon Institute Quarantine Center in Quezon City, the Santa Ana Hospital in Manila, and the PNP-NCR Community Quarantine Center.
Dela Peña said the trials will involve mild COVID-19 patients as well as probable or suspected cases in those centers.
The DOST earlier approved the funding of P4.9 million for the lagundi clinical trials.
Aside from lagundi, melatonin, convalescent plasma and virgin coconut oil (VCO), the DOST will also fund R&D on tawa-tawa as potential cures for COVID-19. – Rainier Allan Ronda