RT-PCR test not required for workers
August 19, 2020 | 12:00am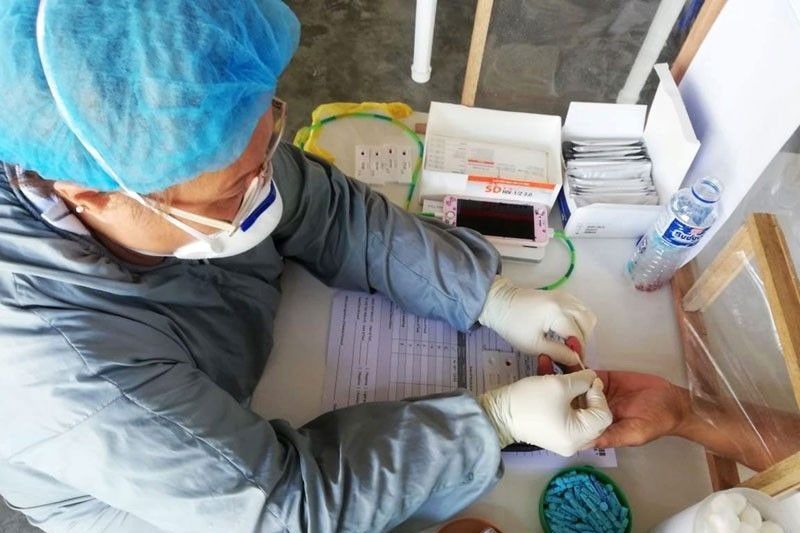 MANILA, Philippines — Workers in the tourism, manufacturing and other sectors with high interaction and exposure to the public are not required to be tested for coronavirus disease 2019 or COVID-19, officials said yesterday
In an advisory dated Aug.17, the Department of Trade and Industry (DTI) and Department of Labor and Employment (DOLE) clarified that COVID testing for priority workers identified in the Joint Memorandum Circular (JMC) 20-04-A are not required but encouraged to have themselves tested.
"All workers and employees in the hospitality and tourism sectors in El Nido, Boracay, Coron, Panglao, Siargao and other tourist zones, as identified and declared by the Department of Tourism may be tested once every four weeks," the advisory read.
Workers and employees in manufacturing companies and public service providers in economic zones located in special concerns areas may be tested every three months, the DTI and DOLE said.
Frontline workers in high priority sectors such as transport and logistics, food and non-food retail, education, financial services, public market, construction, water supply, sewerage and waste management, government services and mass media may also be tested every three months.
The reverse transcription – polymerase chain reaction (RT-PCR) tests should be used for priority workers, the DTI and DOLE said in the advisory.
In a message to journalists, Trade Secretary Ramon Lopez said the advisory was issued to avoid confusion in the JMC issued by the DTI and DOLE over the weekend.
The JMC provided additional health protocols to be observed in the workplace, to prevent transmission of the virus.
While testing is not mandatory for asymptomatic workers, Lopez said it would be required for those showing symptoms of the virus.
"Mandatory PCR testing is only for symptomatic," Lopez said, adding the government recommends the use of PCR tests and not rapid tests.
All testing facilities should use the PhilHealth or Philippine Health Insurance Corp. benefits or any benefit provided by the health maintenance organization or private health insurance for COVID-19 tests to reimburse the cost.
Meanwhile, workers in the Business Process Outsourcing (BPO) industry expressed concern that they would be forced to shoulder the cost of COVID testing.
The government guidelines mandating regular COVID test remain unclear as to who will shoulder the cost, the BPO Industry Employees Network (BIEN) said.
While the guidelines say that the test cost can be covered by PhilHealth, private health insurance or in coordination with the LGUs, BIEN said workers might be required to pay unless the government categorically guarantees it will shoulder the cost.
"In the end, workers may be burdened by having to pay for their own swab test or displaced in their jobs if their company would not allow them to return to work unless they undergo swab tests," the group said. – Alexis Romero, Mayen Jaymalin, Robertzon Ramirez