Machines, test kits for pooled testing arrive in Philippines
August 16, 2020 | 12:00am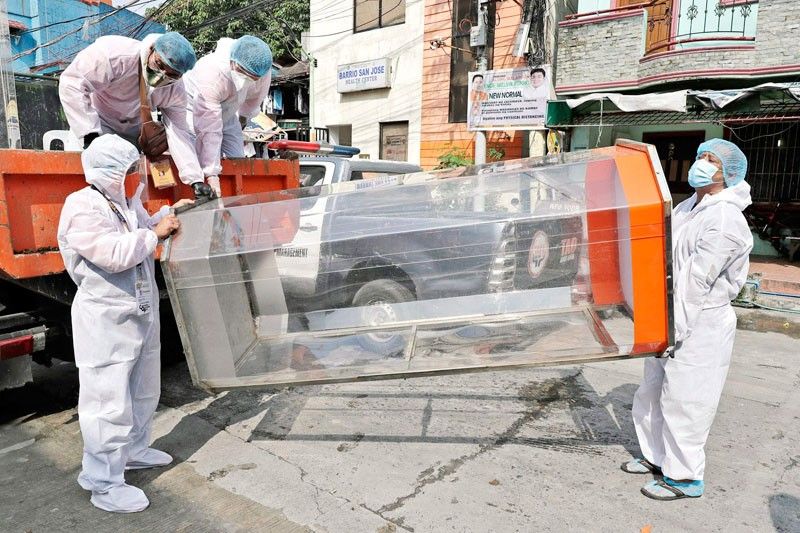 MANILA, Philippines — The private sector testing initiative led by Presidential Adviser for Entrepreneurship Joey Concepcion is ready for the pilot implementation of the pooled polymerase chain reaction (PCR) tests in Metro Manila.
Concepcion, also the Go Negosyo founder, said in a statement yesterday that the extraction machines and testing kits needed for the project have arrived from Chengdu and Shanghai in China and would be used for the pooled PCR testing initiative of the Project Antibody Rapid test Kit (ARK).
These equipment and supplies would be distributed to Go Negosyo pooled testing hospitals and laboratory beneficiaries to test 100,000 public market vendors and drivers as well as employees and owners of micro, small and medium enterprises. Also among those qualified for the tests are locally stranded individuals.
The pilot test will commence after the results of the research conducted in partnership with the Philippine Society of Pathologists, Philippine Children's Medical Center and the Research Institute of Tropical Medicine on the validity of pooled PCR tests or having swab samples of many individuals in one test are released tomorrow.
"The private sector will fund a pooled PCR testing pilot for 16 cities and one municipality in NCR (National Capital Region) this month. That represents about 160,000 pooled PCR tests that will be done for this part of the research. This will be a game-changer for our country. We will also bring more private sector companies to support more cities in NCR. It could speed up testing, increase the capacity and make it cheaper. Testing will create greater visibility," Concepcion said.
Private sector partners that donated the equipment and testing kits are BDO Foundation, Ayala Corp., National Grid Corp. of the Philippines, RFM Corp., PLDT-Smart Foundation, LT Group Inc., Wilcon Depot, Yazaki-Torres Manufacturing Inc., First Philippine Holdings Corp., GT Capital Holdings Inc., Unilab, Mercury Drug and Federation of Filipino Chinese Chambers of Commerce and Industry Inc. through Go Negosyo.
CDO Foodsphere Inc., Penshoppe, Angkas, Universal Leaf Philippines Inc., Century Pacific Food Inc., Philippine Transmarine Carriers Group and Lazada Philippines also pledged support for the testing initiatives in Metro Manila.
As more information becomes available on COVID-19, Concepcion said it is important to explore different testing strategies.
"We have to innovate and try as many viable testing strategies as possible. Since the pandemic started, we in the private sector have been advocating and leading available testing innovations. We have been through different types of testing such as rapid, PCR and now pooled testing. Maybe sooner or later, we might explore other successful models being done in other countries such as antigen test, which is a new type of diagnostic test designed for rapid detection of the virus that causes COVID-19," he added.
ARK PCR private implementor and Iloilo Rep. Janette Garin said pooled testing is expected to make the cost of testing more affordable at P450 per person in pools of five individuals; P350 per person in pools of 10 and P250 per person in pools of 20, inclusive of the P150 fee for the virus transport medium or VTM and swabs.
She said this would help protect healthcare workers and hasten the turnaround time.
"It is also expected to optimize the availability of test kits, reduce the workload of laboratory staff, eliminate large groups of negative cases, make PCR testing more available, provide LGUs (local government units) and businesses with a better and clearer direction and restore confidence in returning to work while sustaining the gains of the initial lockdown," she said.