PGH: Rapid tests not for COVID-19 screening
August 15, 2020 | 12:00am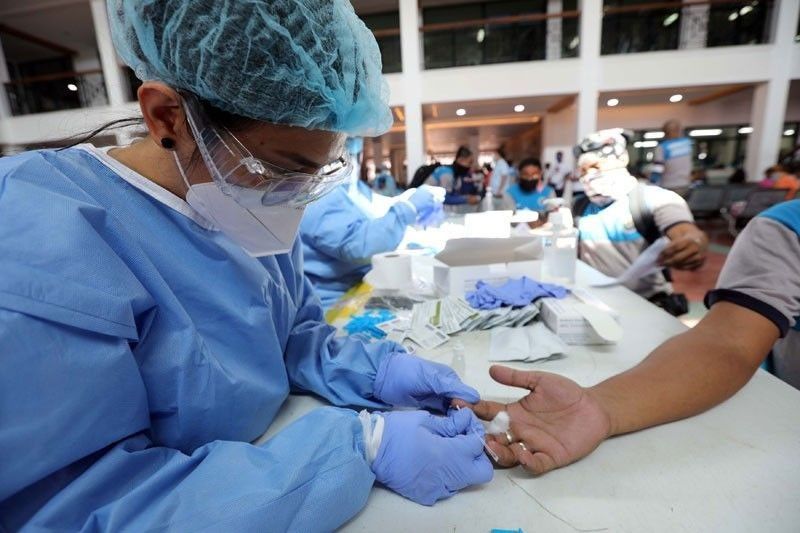 MANILA, Philippines — The Philippine General Hospital (PGH) is opposed to the use of rapid antibody test (RAT) in screening patients for COVID-19, saying it could not detect 80 percent of infected individuals.
PGH director Gerardo Legaspi said the "most glaring lesson" they learned from attending to coronavirus patients is that RAT "predicts only 20 percent of positive" cases.
"That means you are missing out on 80 percent who are positive and who are walking around, thinking they are negative," he told "The Chiefs" on One News / TV5 on Thursday.
Legaspi noted this was the result of the "side by side" tests they conducted on 3,033 patients using RAT and reverse transcription-polymerase chain reaction (RT-PCR).
The PGH, one of the country's referral centers for COVID-19 cases, had used this data in recommending the "non-use" of RAT in screening for COVID-19 patients.
Various medical organizations, particularly the Philippine Society for Microbiology and Infectious Diseases Inc. (PSMID), had earlier made that call, also citing that RAT is not effective in detecting the virus.
However, this testing tool is being recommended by the business sector as a requirement before workers can report to work.
"There is a very complex science of immunology. I don't think it is easy to understand from a businessman's standpoint or from a policeman's stand point or any other area," Legaspi said.
However, he clarified that RAT still has its use for "convalescent screening" of COVID-19 patients who already recovered but want to join in convalescent plasma therapy. He pointed out that RAT is used to detect the antibody level of coronavirus disease survivors before they can donate convalescent plasma.
Legaspi also underscored the need to undergo "self-isolation" after being tested for the virus.
"I guess the basic principle that we should follow is that if you have yourself tested, then you're suspect to have COVID-19. You should isolate yourself," he said.
The measure, he added, is to avoid infecting others in case a person turns out positive for the virus.