TESDA to produce 50 million reusable masks
August 10, 2020 | 12:00am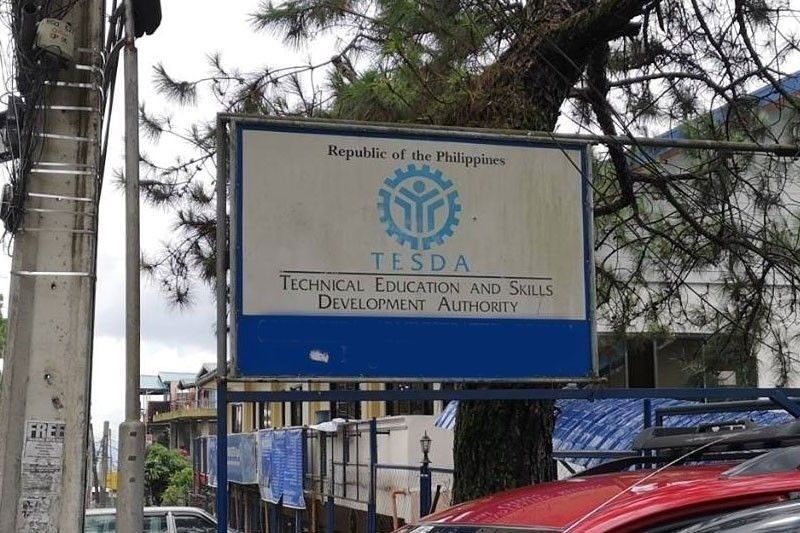 MANILA, Philippines — Up to 50 million reusable cloth face masks will soon be available for free to the public, according to the Technical Education and Skills Development Authority.
TESDA deputy director general Aniceto Bertiz yesterday said the agency has been commissioned to produce 50 million reusable masks within the next four months as part of government efforts to prevent the spread of coronavirus disease 2019.
"We've been tasked to mass-produce the face masks based on required quality standards and at a cost of no more than P15 each," Bertiz said.
He added that the face masks would be turned over to the Department of the Interior and Local Government (DILG), then to provincial, city and municipal governments for distribution.
Since March, TESDA has been producing face masks through a home-based livelihood support program for marginal families.
TESDA is providing the face masks for free to returning Filipino migrant workers as well as COVID-19 frontliners such as medical workers, police officers and volunteers.
On its official website, TESDA provides a step-by-step video guide on how to make the washable face mask, including a downloadable pattern.
Bertiz said TESDA intends to seek the help of the Department of Trade and Industry (DTI) in mobilizing highly labor-intensive small and medium-size enterprises (SMEs) for the production of 50 million face masks.
Wearing of face masks is now mandatory in public, and those who fail to comply face arrest.
Penalty vs improper face mask, PPE disposal
Meanwhile, environmental watchdog EcoWaste Coalition has urged the DILG to issue a memorandum that would compel local government units (LGUs) to craft their respective ordinances that would prohibit and penalize the improper disposal of face masks and other personal protective equipment (PPE).
"This new directive should build on DILG Memorandum Circular 2020-071 issued last April 9 requiring mandatory use of face masks or other protective equipment in public areas to avoid further transmission of COVID-19," EcoWaste Coalition's zero waste campaigner Jove Benosa said.
Benosa pointed out that while major cities already have ordinances on the mandatory use of face masks and other PPE, only few LGUs have set rules on these materials' proper disposal.
"The careless disposal of used COVID-19 protective gear and products endangers public health and the environment and violates existing laws and regulations on ecological waste management," he said.
Benosa cited the EcoWaste's recent clean-up operations in some cities in Metro Manila, including the Baseco beach in Port Area, Manila and the shoreline of Barangay Muzon in Rosario, Cavite.
He said the group retrieved soiled medical or surgical face masks, rubbing alcohol and hand sanitizer plastic bottles and other single-use wastes.
"Enacting and enforcing local ordinances banning the arbitrary disposal of used masks and other PPE should deter citizens from simply throwing potentially infectious discards onto the streets, which may end up contaminating our oceans and the food supply chain with microplastic particles," he added.
The EcoWaste said the ordinance should apply to the disposal of all types of face masks, face shields, hand gloves and other PPEs as well as disinfectant and hygiene products such as wipes, tissues, rubbing alcohol and hand sanitizers, in public places such as streets, sidewalks, parks, canals, esteros and other water bodies in line with Republic Act 9003 or the Ecological Solid Waste Management Act.
"To be effective, the ordinances should further promote compliance to waste separation at source and the segregated disposal of healthcare wastes such as used masks and PPE," it added.
The group also lauded the city governments of Davao and Manila for starting the deliberations on necessary ordinances that will address the waste disposal problem related to COVID-19.
Davao City councilor Mary Joselle Villafuerte and Manila City councilor Numero Lim have filed ordinances addressing the problem of reckless disposal of used masks and PPE last July 14 and Aug. 6, respectively, according to the group. – Mayen Jaymalin, Elizabeth Marcelo