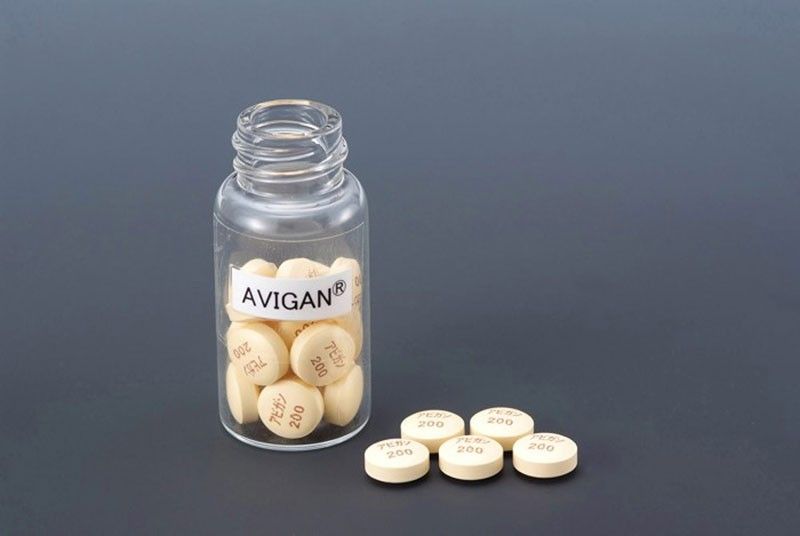 At a press briefing, DOH Undersecretary Maria Rosario Vergeire said the Avigan tablets – donated by Japan – were received by the national government.
STAR/File
Avigan tablets for COVID-19 clinical trials arrive
MANILA, Philippines — The Department of Health (DOH) confirmed yesterday the arrival of Avigan tablets for COVID-19 patients in the Philippines.
At a press briefing, DOH Undersecretary Maria Rosario Vergeire said the Avigan tablets – donated by Japan – were received by the national government.
"They have provided for 100 patients. This has already been approved by the Food and Drug Administration for its clinical trial and by the Ethics Review Board and we are just making final arrangement," she noted.
But she said clinical trials cannot start on Aug. 10 as originally planned because there are still "legal documents" that need to be finalized.
In a statement, the embassy of Japan said the delivery of the tablets was part of its "emergency grant aid to countries
severely affected by COVID-19."
"Japan-made anti-flu drug Avigan has drawn interest from many countries for its potential to prevent viral replication, even as its effectiveness against the novel coronavirus is yet to be established," the statement read.
The embassy said that in response to the requests received from the international community, Japan has formed close cooperation with several countries, including the Philippines, to expand clinical research on Avigan as treatment for COVID-19.
"Each recipient government has acknowledged Avigan's proper usage and prescription in view of its known adverse side effects," the embassy added.
Russia, meanwhile, said it is ready to supply vaccine for COVID-19 once it becomes available, Russian Ambassador Igor Khovaev said yesterday.
In a Zoom interview with reporters, Khovaev said Russia has submitted its proposals to the Philippine government regarding the vaccine, through the Department of Foreign Affairs (DFA), and is waiting for response.
He said they provided the Philippine government with three options: join its clinical trials, supply vaccines to the country or allow local production. "Our proposals are under consideration of our Philippine partners," he said.
"We are ready to share our technologies," the envoy said, adding they will comply with all domestic procedures.
"We already have the vaccine. All necessary bureaucratic procedures in order to get an official administrative approval might be completed until mid-August, after that Russian facilities will be ready to launch production for this vaccine," Khovaev said.
Foreign Affairs Secretary Teodoro Locsin Jr. said he has received Russia's proposals and has already sent a note verbal to the ambassador.
"Hi Igor. I sent you the note verbale on the proposals with profound gratitude for Russia's offer and your warm friendship. If you've not gotten it then may I say there will be hell to pay in DFA," Locsin said on Twitter yesterday.
Russian authorities earlier said human trials for the vaccine candidate had been finished and the results indicated that it is safe for use.
The potential vaccine was developed by the Gamaleya National Research Center for Epidemiology and Microbiology, the same laboratory that developed an effective vaccine against Ebola and MERS-CoV. – Helen Flores