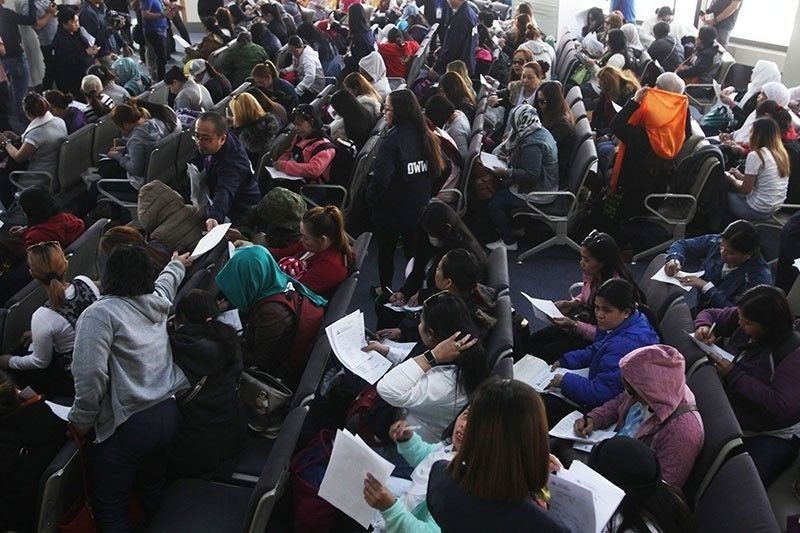 Ursula Guira was among the more than 4,000 people injured in the explosion, with more than 100 people killed.
Joven Cagande, file
MANILA, Philippines — Ursula Guira, a Filipina domestic helper injured in the explosion Tuesday in Beirut, narrated her ordeal with blood still dripping from her face after the blast.
Guira was among the more than 4,000 people injured in the explosion, with more than 100 people killed.
In a television interview yesterday, Guira with blood on her face and her body trembling, said she saw thick white smoke coming from the port near the home of her employer. When she opened the window to check, the strong explosion occurred.
According to Guira, she fell down and did not immediately realize she was injured until she saw blood on the floor.
Guira said she went to a nearby hospital, but the facility was full of other casualties who suffered more serious injuries and needed more immediate treatment.With glass splinters still on her face, Guira decided to return to her employer's house and treat her wounds by herself. She was later treated at a hospital.
Another Filipino worker, Mary Jane Muniño, was in a shopping mall when the blast shook the building, similar to an earthquake.Muniño said the electricity in the mall went out and shoppers ran for their lives amidst the dust. "Akala ko mamatay na ako sa loob ng (I thought I would die inside the) building," she said in a television interview.
Instead of running for safety, Filipina domestic helper Sulit Salvador's immediate thought was to protect and save the lives of her two young wards."When the glass door fell on us, I instinctively caught and pushed away my two young wards. I injured my arm, but if I did not do it, my wards would have been killed," Salvador said in a radio interview.Salvador said she was feeding the two children when a tsumani-like shockwave hit them. Glass splinters were all over the place, but fortunately the two children were safe.Though she did not feel any pain, Salvador said she was bleeding after the glass door hit her.Salvador said they later evacuated to a safer place because the house of her employer was totally damaged by the explosion.