IATF to decide on opening of classes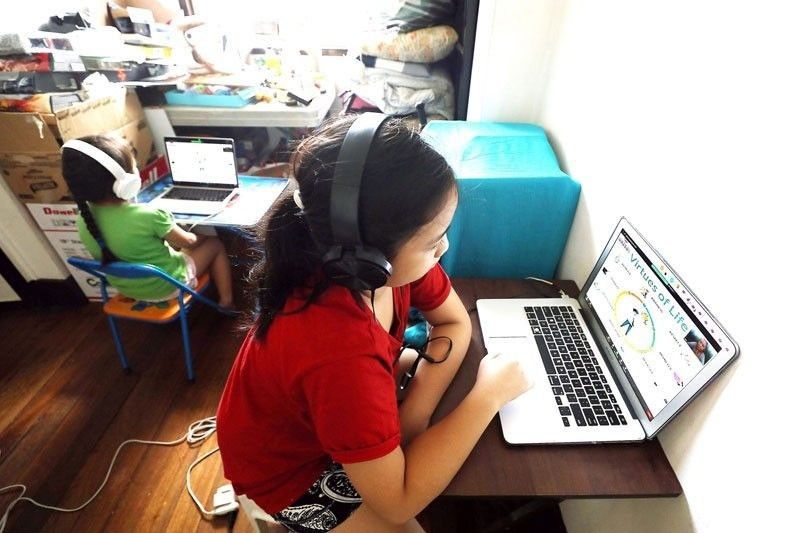 MANILA, Philippines — The Inter-Agency Task Force for the Management of Emerging Infectious Diseases (IATF) is expected to decide on the opening of schools during its next meeting as President Duterte maintained that students should be given a COVID-19 vaccine first before face-to-face classes are allowed.
During a meeting with members of the task force last Thursday, Duterte said he was considering allowing the opening of schools within the last quarter of the year.
"Ma'am, malapit na ang D-day mo (your D-day is approaching)… As a matter of fact, (in) the next meeting, we will decide on the actual date of how to open the schools," Duterte told Education Secretary Leonor Briones during the meeting, which was aired on television and on social media Friday morning.
"Ang akin, basta mabakunahan lang (For me, they should be given a vaccine). I'm talking about within the months of October, November, December," he added.
Briones said the government is ready if it decides to stick to its plan to start the school year on Aug. 24.
"In spite of all the fears – COVID and the economy – enrollment is still going on. Their assumption is (that classes will start on) August 24... and we have achieved our target enrollment," the education chief said, noting that the number of enrollees has reached 22.3 million as of July 30.
"So Mr. President, in the meantime, if we start on August 24, we can do it. Our approach will be blended learning. We have been conducting dry-runs for months and all districts have been conducting simulations using the different approaches," she added.
Face-to-face learning may start in 2021, but schools should comply with "very strict" health standards, according to Briones.
The finance department had earlier said the government has enough funds to buy vaccines for 20 million poorest Filipinos once they become available and approved for distribution.
About P20 billion may be needed to inoculate a minimum of 20 million people against the novel coronavirus, according to the agency.
Duterte has expressed hope that the Philippines would be "back to normal" by December.
Focus on blended learning
Meanwhile, Vice President Leni Robredo yesterday urged the government to focus on a blended learning scheme in areas without electricity and internet.
"It would be good to conduct a simulation in areas with no internet connectivity, without electricity, where children have no access to gadgets. I hope there will be a dry-run to show alternative ways of learning in these areas," Robredo said in her weekly program over radio station dzXL.
"It's not enough to conduct dry-runs. What we should do is to check the problems in the poorest and far-flung areas," she added.
The Vice President also accepted presidential spokesman Harry Roque Jr.'s invitation to join the national dry-run of the various learning delivery modes on Aug. 10.
"I'll attend it again," Robredo said, adding that she has already attended a blended learning dry-run conducted by the Navotas School District last month.
"If all schools in the country are similar to the Navotas School District, we won't have a problem. But the fact is, not all our schools are in the same situation," she added.
The Office of the Vice President is willing to support the DepEd in its implementation of distance learning, according to the Robredo.
The Vice President had earlier urged the government to establish internet hubs in every community so that students could cope with distance learning classes.
She also appealed to the government to provide scholarships for children of COVID-19 victims.