PNP chief says Philippnes winning war on drugs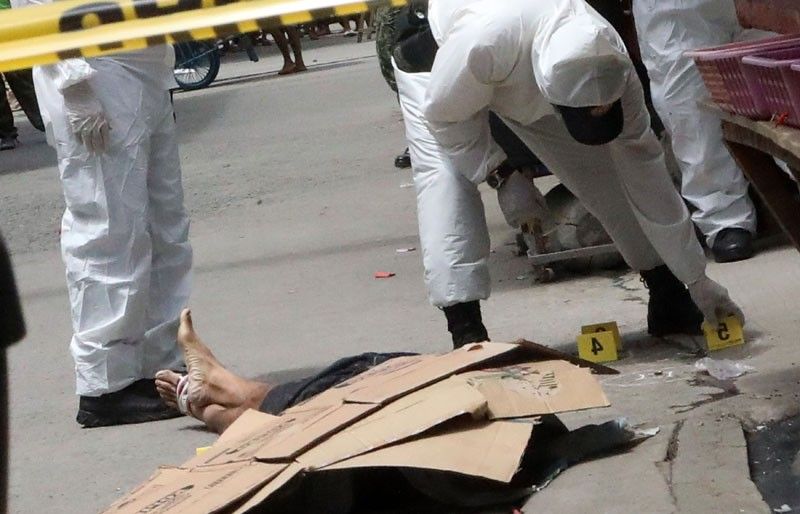 MANILA, Philippines — The country is winning the war against illegal drugs.
This was the claim of Philippine National Police (PNP) chief Gen. Archie Gamboa, who said police were able to slash the number of illegal drug users and seize hefty amounts of illegal drugs.
"I would say yes. We have won. As a matter of fact–we have actually reduced the number of users," Gamboa said yesterday when asked about the government's war on drugs ahead of President Duterte's State of the Nation Address.
Gamboa explained that authorities were still seizing hefty amounts of illegal drugs due to the scarcity of the drug market due to the COVID-19 pandemic and the bolstered police operations in pursuit of high level targets.
"They were not able to market this during the COVID-19 situation and second, we have really launched and given enough support to our operating units to pursue high level targets and these are the results now why we have confiscated huge bulks of illegal drugs," he said.
To support Gamboa's claim, PNP directorate for operations Maj. Gen. Emmanuel Licup said more or less 6.5 tons of shabu have been seized in 217,000 operations since the drug war was launched in July 2016.
Licup also noted that Gamboa's run as PNP chief was marked by its focus on high value targets in operations.
"That's why we are saying, we have many big hauls because our operatives concentrated on high value targets," Licup said in a briefing yesterday.
A total of 5,722 drug suspects have been killed and 245,135 arrested since the government launched an all-out war against illegal drugs in 2016, according to numbers from the Philippine Drug Enforcement Agency.
The drug war has been criticized by local and international groups for human rights violations and fatal shootings carried out by authorities against suspected drug personalities who "resisted arrest."