All courts set to start full operations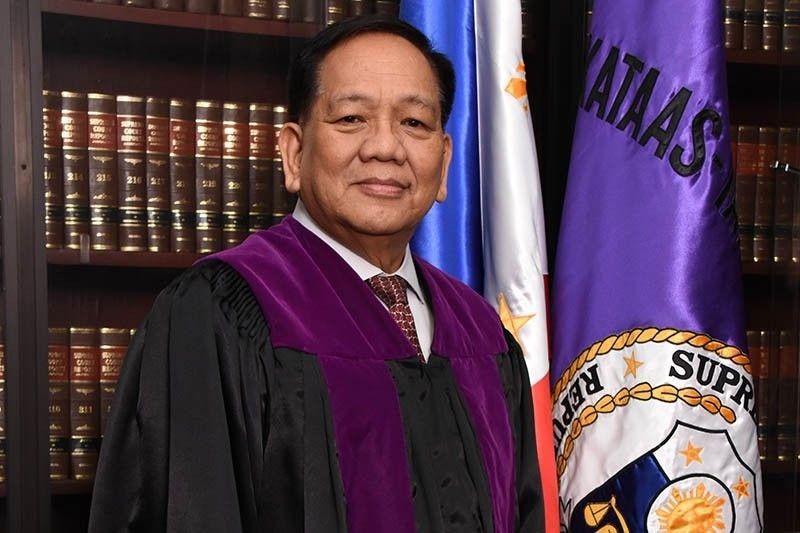 MANILA, Philippines — All courts and its offices will reopen beginning tomorrow, June 1, as the Inter-Agency Task Force (IATF) for the Management of Emerging Infectious Diseases eased up quarantine restrictions nationwide.
Chief Justice Diosdado Peralta said in a three-page administrative circular that courts and court offices in Metro Manila will operate from 8 a.m. to 4:30 p.m. while those in Regions 1 to 12 will operate from 8 a.m. to 5 p.m. daily.
Peralta said that a skeletal staff and work from home scheme would be implemented while the government has yet to allow full operation of the public transport system in areas under general community quarantine (GCQ) and to ensure social distancing in the courts.
Court hearings would be held in-court except for cases involving persons deprived of liberty (PDLs) who would continue to appear remotely from the detention facility, or through video conferencing.
Despite the reopening tomorrow, Peralta said night courts and Saturday courts would remain suspended.
No walk-in requests would be entertained by any of the branches or court offices. Flag raising and retreat ceremonies are also suspended.
In another development, court administrator Jose Midas Marquez said that 22,522 PDLs have been released by the Supreme Court (SC) after holding hearings through video conference since the country was hit by the coronavirus disease 2019 (COVID-19) pandemic in March.
SC records showed that 9,731 PDLs were released from March 17 to April 29; 4,683 from April 30 to May 8; 3, 941 from May 9 to 15; and 4,167 from May 16 to 22.
"In an instant, we saw litigation transformed by technology with the least possible means and infrastructure through electronic transmission of pleadings and virtual hearings. PDLs were released from detention – some provisionally, some acquitted for good," he said.
Marquez represented Peralta in a webinar on Thursday hosted by the Judicial Integrity Network in ASEAN, which was participated in by different court officials of ASEAN countries.
Peralta failed to attend the webinar as he was doing the interview for SC magistrate applicants.
Marquez said the SC has already conducted 3,201 hearings through video conference from 1,350 courts nationwide despite encountering problems on weak internet signal, lack of equipment from parties involved, users' lack of familiarity with the system and the few gaps in the rooms.
He said that the SC was also confronted with significant challenges during the video conference hearings such as the limited view of the judge, the witness, the parties and all participants in the hearing, making it difficult for judges to determine whether a witness is being coached.