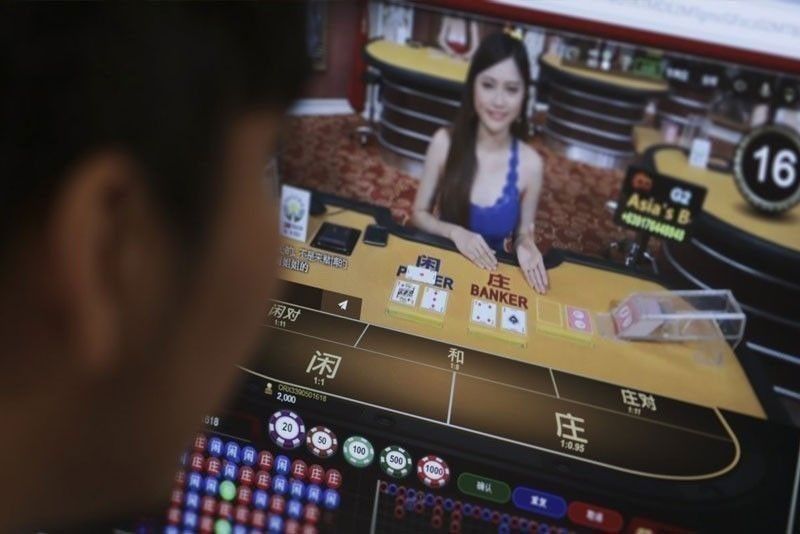 ASPAP spokesperson Margarita Gutierrez said "pursuant to the protocols governing the resumption of POGO operations, returning POGO workers are subjected to COVID-19 tests and the costs are borne by the service providers."
Tory Ho/AFP, file
'Government did not spend for testing of POGO workers'
MANILA, Philippines — The Accredited Service Providers of PAGCOR (ASPAP) assured the public yesterday that the government did not spend for the testing for coronavirus disease 2019 of workers of Philippine offshore gaming operators (POGOs).
ASPAP spokesperson Margarita Gutierrez said "pursuant to the protocols governing the resumption of POGO operations, returning POGO workers are subjected to COVID-19 tests and the costs are borne by the service providers."
"No single penny comes from government to pay such procedure," she said in a statement.
Based on the protocols set by the Inter-Agency Task Force (IATF) on Emerging Infectious Diseases, the Department of Health, National Task Force Against COVID-19 and Philippine Amusement and Gaming Corp. (Pagcor), prior to the resumption of limited POGO operations in the country, POGO workers must be tested for the virus.
There have been calls to intensify testing of workers who will return to work after the modified enhanced community quarantine took effect mid-May.
Malacañang, however, is not requiring private employers to test their workers.
But ASPAP stepped up its mass testing initiatives and started to offer testing to non-POGO personnel free of charge.
Gutierrez noted it is part of their responsibility to help the authorities contain the spread of the virus through mass testing.
"We are in this together. Partnership between the public and private sector is most crucial at this time and ASPAP is not stepping back on this challenge. Whether it is free mass testing or revenue generation to boost the COVID-19 response programs, our members will be there united with the nation towards economic recovery," she added.
Parañaque City ordered all Chinese employees of POGOs to submit their COVID-19 test results before they could be allowed to return to work.?Parañaque Mayor Edwin Olivarez said some 35,000 POGO employees are expected to return to work next month. Olivarez bared that there are 19 POGO offices in Parañaque. "If these employees fail to comply with this requirement, for sure they cannot continue to work while the POGO operations will not be allowed," Olivarez said.?The employers, the mayor said, should find a government-accredited testing facility and shoulder the cost of each test. Testing for employees should be done in a period of seven days, he added.?Those who fail to submit the test results would face corresponding charges. Ralph Edwin Villanueva