DepEd: Curriculum to undergo changes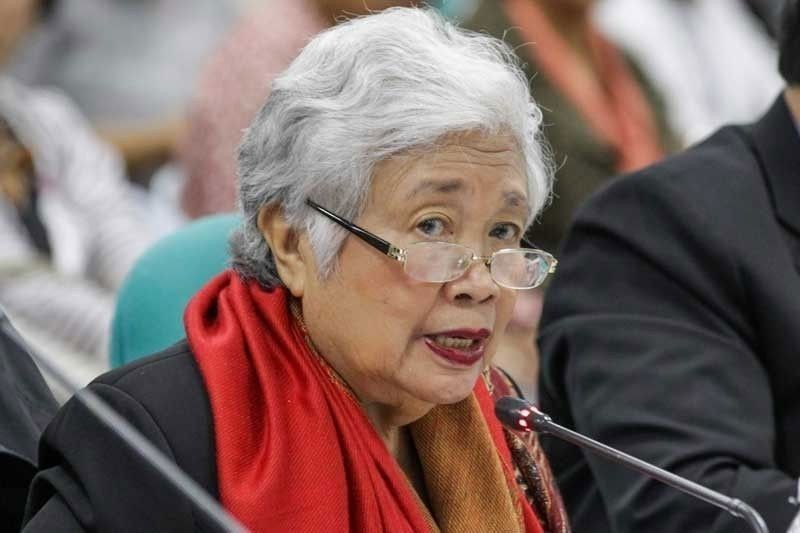 MANILA, Philippines — The Department of Education (DepEd) yesterday said it would implement adjustments in the basic education curriculum to take into account the current situation brought about by the coronavirus disease 2019 (COVID-19) pandemic.
To confront issues arising from the pandemic, DepEd said it has crafted a Learning Continuity Plan (LCP) that will be in effect when school opens on Aug. 24.
"The LCP is our major response and our commitment to ensuring the health, safety and well-being of our learners, teachers and personnel in the time of COVID-19 while finding ways for education to continue amidst the crisis for the upcoming school year," the agency said.
"Putting it into perspective, we have delayed the opening of classes to ensure that our learners and teachers are given time and be properly equipped to adjust to this new learning environment," it added.
Without releasing specific details, DepEd said the plan includes adjustments on key features of the K-12 curriculum, alignment of learning materials, various modalities for delivery and corresponding training for teachers and parents for home schooling.
DepEd said these modifications were necessary steps in adapting to the "new normal" in light of the COVID situation.
On Tuesday, Education Secretary Leonor Briones announced that schools would open on Aug. 24, almost three months later than the original schedule on June 1.
She clarified that the opening would not necessarily mean teachers and students would be in the traditional in-classroom setup as there may be areas where this is not possible due to the public health emergency.
DepEd reiterated that local public health conditions would be primarily considered in determining the mode of education of Filipino students.
Officials raised the possibility of distance learning, such as use of online platforms, television, radio and printed materials.
"Access, as we are all aware, is another issue of utmost concern and we have devised various modalities to ensure that online learning is only one of the options among all others in this new learning environment," said DepEd.
"Our field units will determine the most appropriate combinations or strategies for every locality as we look into addressing equity concerns of our constituents in this new arrangement," it added.
Learning from home is the "new normal" for school year 2020-2021 that will ensure the safety and continued education of the country's more than 27 million learners amid the threat of COVID-19, Sen. Sherwin Gatchalian said.
Gatchalian, chairman of the Senate committee on basic education, arts and culture, said that with the opening of classes in August, students and teachers would still need to maintain social distancing to slow down possible virus transmission in schools.
"This would entail allowing only a maximum of 20 learners in a classroom who can come to school on staggered schedules," said Gatchalian.
In Davao City, Mayor Sara Duterte-Carpio clarified the opening of classes on Aug. 24 no longer involves face-to-face classroom instruction.
DepEd through Undersecretary Revsee Escobedo explained to the presidential daughter that teachers and students will not be allowed to report to schools, as the department will implement online and offline schooling program throughout the school year, adhering to safety measures.
Carpio said teachers will be required to report to their respective schools for orientation of the new teaching modalities in June, which are online, offline and home schooling.
"The distance learning modules will reproduced for far-flung areas, while those who can access the internet will have classes online," she said.
Gatchalian emphasized that going back to school does not necessarily mean face-to-face learning because even when learners do not report to classrooms, they should continue their lessons at home with the help of flexible learning modalities, including online platforms, television, radio and printed materials.
He said the mix of digital, low-tech and no-tech methods will help the DepEd reach all learners, especially those in far-flung areas without access to the internet. Since not all learners have connectivity and available gadgets for online-based learning, the senator said that television and radio will be key to reaching more learners nationwide.
Quoting a 2019 study conducted by Dataxis, a global firm specializing in media business, Gatchalian said 18.7 million households in the Philippines still watch television which is the preferred medium of 93 percent of Filipinos. Under Republic Act No. 8370 or the Children's Television Act of 1997, television stations are mandated to allocate a minimum of 15 percent of their daily total airtime for child-friendly shows.
Global media intelligence firm Kantar Media's 2019 Media Trends Study also revealed that up to 52 percent of Filipinos still own a radio.
While he sees a more prominent role for traditional media in DepEd's LCP, Gatchalian is proposing that the number of subjects be reduced only to the core subjects such as Math, English and Science.
He added that DepEd should build partnerships with state-run media organizations such as the People's Television Network and Radyo ng Bayan to air these learning materials.
Gatchalian said the time leading to the opening of classes should focus on preparing teachers, parents and learners on using different tools for home-based learning. – Cecille Suerte Felipe, Edith Regalado