P30,000 reward for information on SAP corruption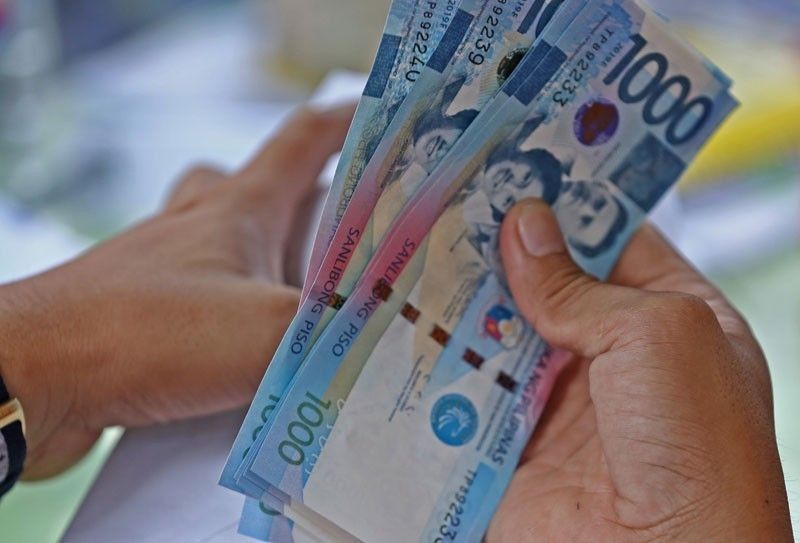 MANILA, Philippines — A P30,000 reward awaits anybody who can provide the government with information about corruption in the distribution of emergency cash assistance by local officials under the Social Amelioration Program (SAP) for poor families affected by the coronavirus disease 2019 (COVID-19) pandemic.
President Duterte made the offer in a recorded televised address late Monday.
The President cursed a certain barangay kagawad, Danilo Flores of Hagonoy, Bulacan for allegedly pocketing almost half of the cash assistance intended for his constituents.
Duterte asked local officials to entrust to honest individuals the task of handing over money to poor households.
"Mayors naman, kindly look into the people that you have commissioned to do the distribution of the money," the President said,adding an elected official is expected to be a man of integrity.
Presidential spokesman Harry Roque said the government has "zero tolerance" for corruption.
Malacañang said the public could reach government hotline 8888 to report anomalies involving SAP funds.
Under SAP, impoverished families are given cash assistance ranging from P5,000 to P8,000 during the lockdown period.
The government has set aside a P200-billion emergency subsidy for 18 million low-income Filipino families under the Bayanihan to Heal as One Law.
In his address, Duterte also urged local officials to give the SAP personally to wives or mothers to make sure that the financial support would be used properly to buy basic needs.
He said some male members of households would use the cash assistance to gamble or buy alcohol.
Meanwhile, only about 12 percent of local governments have finished the distribution of the first tranche of emergency aid for sectors sidelined by the quarantine as of April 30, a report submitted by Duterte to Congress showed.
In another report, the Department of the Interior and Local Government (DILG) said around 13.5 million or 75 percent of the 18 million low-income SAP beneficiaries have received their cash assistance.
Interior Secretary Eduardo Año made the announcement three days before the May 7 deadline for local government units (LGUs) to finish distribution of the emergency subsidy.
"Good job to LGUs for distributing SAP cash subsidy among the poor. This shows you truly care for your constituents," he said in a statement.
In his sixth weekly report on the government's pandemic response, Duterte said 207 of 1,634 LGUs have accomplished full payout in their respective localities.
Out of the about 13.56 million intended beneficiaries not enrolled in 4Ps, only about 6.45 million have received aid.
Duterte admitted that the social welfare department has encountered problems in the implementation of SAP.
Roque assured the public that the distribution of the second tranche of SAP would be more efficient.
"We admit that the first tranche has not been completely distributed to our countrymen... But we promise you that we have learned from the earlier experience of distributing the first tranche and we will definitely be more efficient in distributing the second tranche," Roque said at a press briefing yesterday. - Emmanuel Tupas
Related video: