PNP cracks whip on quarantine violators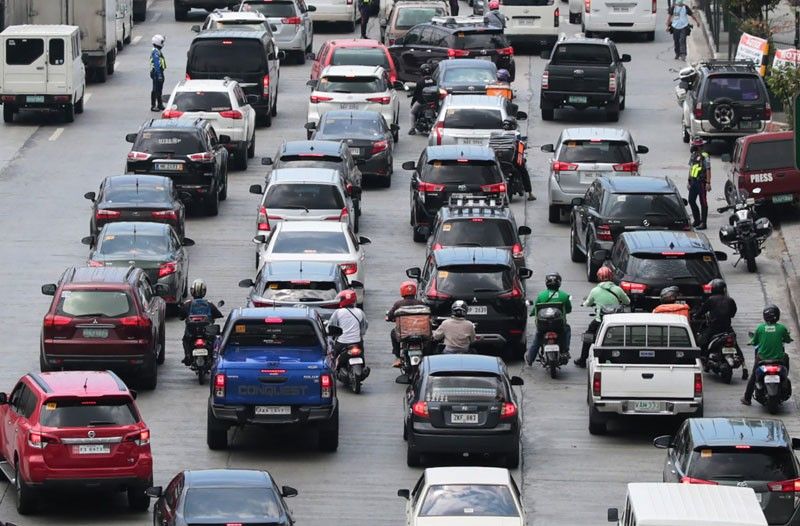 MANILA, Philippines — With more vehicles seen on the road after Easter, the Philippine National Police (PNP) will intensify efforts to prevent unnecessary travel of people outside their homes during the extended community quarantine in Luzon.
On orders of President Duterte, the PNP Highway Patrol Group (HPG) will be checking private vehicles to determine whether the driver and passengers belong to the list of persons authorized to leave their residence.
"If the driver or any of the passengers is not authorized, HPG will issue LTOV (LTO violation receipt) or MMDA OVR (Ordinance Violation Receipt) tickets against the drivers of those private vehicles transporting unauthorized persons outside residence as identified by JTFCV Shield," Inter-Agency Task Force on Emerging Infectious Diseases (IATF) spokesman and Cabinet Secretary Karlo Nograles said during his regular virtual presser yesterday.
Among those exempted from the ban are frontline workers from medical and funeral services, pharmacists, bank employees, grocery and supermarket personnel, restaurant staff, government staff, members of the media, security service employees and emergency responders.
The PNP has recorded at least 108,088 people who have violated the rules under the enhanced community quarantine as of April 13.
Duterte and the IATF members have shared observations that many people seemed to have come out of their homes this week, following a long Holy Week break.
"To address this and the reported increase in the number of vehicles traveling along EDSA and other major thoroughfares of Metro Manila, and with the order of the President, the Philippine National Police will strictly impose the policy on authorized persons outside of residence," Nograles said.
Nograles also appealed for more understanding and cooperation from the public while the government imposes strict measures as part of efforts to contain the spread of the virus.
"This is all being done for us and for our families… We appeal to everyone to please cooperate and, as much as possible, stay home. Bahay muna. Buhay muna," he said.
He assured the public that the government is doing its best to address the pandemic.
Nograles cited statistics that as of April 11, the government has set up 2,705 quarantine facilities with a total bed capacity of 166,435, serving 1,644 confirmed, probable and suspected COVID-19 patients with mild symptoms; 29 evacuation centers are now being used as quarantine facilities, serving a total of 494 suspect, probable and possible cases.
"The identification, treatment and care of those that have contracted COVID-19 remain a top priority of the government," Nograles said.
According to the Department of Health, there are 43,500 tests that have been conducted on 38,103 individuals as of April 14.
The DOH now has an inventory of 99,750 test kits. "As we announced, more test kits are arriving," Nograles said.
38 motorists cited
At least 38 motorists were cited for violating the quarantine guidelines as the PNP yesterday beefed up its presence along EDSA and other major thoroughfares in Metro Manila.
Brig. Gen. Eliseo Cruz, director of HPG, said the motorists were caught driving even if they are not included in the national government's list of authorized persons who can leave their homes during the enhanced community quarantine. Some were also sanctioned for not practicing social distancing inside their vehicles.
In a text message, Cruz said at least 330 HPG personnel were deployed along EDSA and other main roads in response to the reported increase in the number of vehicles traveling along EDSA in the past days.
PNP deputy chief for operations Lt. Gen. Guillermo Eleazar said the police officers are manning mobile checkpoints along the main highway and other major roads.
In an interview with CNN Philippines, Eleazar said police will pick a spot on the highway with many vehicles and if they see more than one passenger, they will immediately apprehend the vehicle.
Eleazar urged the public to follow the government's guidelines by staying at home and going out only when necessary.
He said it's possible that people got bored and thought of going on a road trip since traffic was light.
At least 114,972 persons were accosted for curfew violations. Of the number 69,669 are in Luzon. – Emmanuel Tupas
Related video: