DOST backs study on coco oil vs virus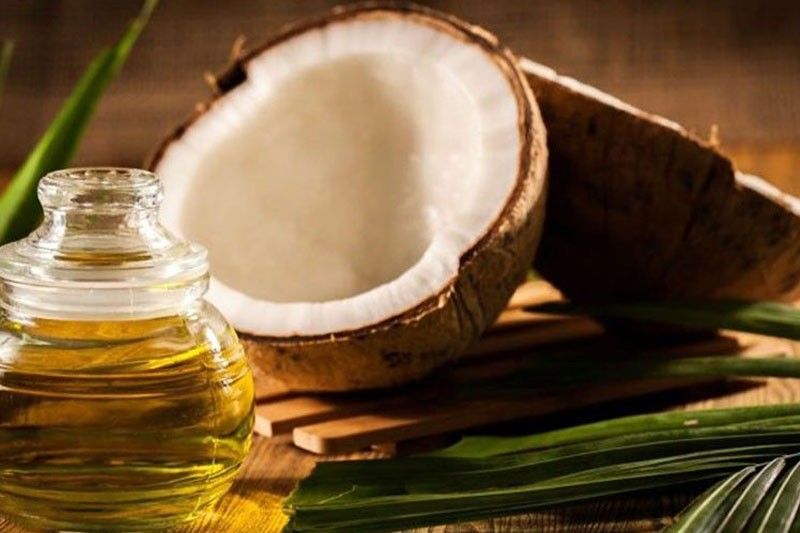 MANILA, Philippines — With no vaccine or cure for coronavirus disease 2019 or COVID-19, the Department of Science and Technology (DOST) is supporting research that backs the use of virgin coconut oil as a food supplement and anti-viral medication.
DOST Secretary Fortunato dela Peña says the department is banking on studies conducted by professor Fabian Antonio Dayrit of the Ateneo de Manila University, who is also vice president of the National Academy of Science and Technology (NAST), on the medicinal properties of virgin coconut oil or VCO.
"We have taken note of the studies of Doctor Dayrit and the literature review he has done that has established the strong anti-viral properties of VCO," Dela Peña told The STAR yesterday.
Aside from funding an ongoing study of Dayrit in partnership with Ateneo and the Duke University-National University of Singapore (Duke-NUS), testing coconut oil's ability to diminish or prevent infection of SARS-CoV2 that causes COVID-19, the DOST was also funding two other R&Ds.
Dela Peña said the DOST had funded the shipment of a sample volume of VCO to Singapore to join a group of compounds being tested as possible drugs to treat COVID-19.
Secondly, the DOST will also fund two studies to be conducted locally, one by the UP-Philippine General Hospital, wherein COVID-19 patients will be given VCO to test its capability to treat them.
The other study will be a clinical trial also on VCO on its antiviral capabilities with persons under investigation (PUIs) for COVID-19, with the De La Salle University-Dasmariñas and DOST-Food and Nutrition Research Institute (FNRI), Philippine Coconut Authority and DOST-Calabarzon Region Office.
"The immediate objective is to get FDA (Food and Drug Administration) approval of VCO as a herbal supplement with clear indications that it can help fight COVID-19," Dela Peña said.
"Ultimately, we want clinical trials to be done to get approval of VCO as a drug and not just a health supplement," Dela Peña said.
The hospital-based study by UP-PGH is titled "Virgin Coconut Oil and Omega-3a Adjunctive Therapy for Hospitalized Patients with COVID 19" and will be led by Dr. Marissa Alejandria. The VCO will serve as a supplement to the daily treatment regimen of COVID-19 positive patients. The study aims to assess the possible benefits of VCO if given to patients with moderate to severe COVID-19 in addition to the drugs being assessed in the clinical trials.
This study may possibly run for a minimum of one month or until the minimum number of patients has been achieved. This is in cooperation with the DOST and the UP-PGH Clinical COVID-19 Research Group and the Metro Manila Health Research and Development Consortium of the Philippine Council for Health Research and Development (PCHRD).
The parallel study involving COVID-19 PUIs will be conducted at isolation facilities in communities and hospitals in National Capital Region and Region IV-A or Calabarzon.
The FNRI will take the lead in the community-based study and incorporate VCO in the food provided to PUIs. The study aims to assess the possible benefits provided by VCO for patients with COVID-19 as well as contacts and other high-risk groups. The project team is planning to conduct the same with their previous intervention studies and the dietary supplementation may possibly run for at least four weeks.