AFP chief positive for COVID-19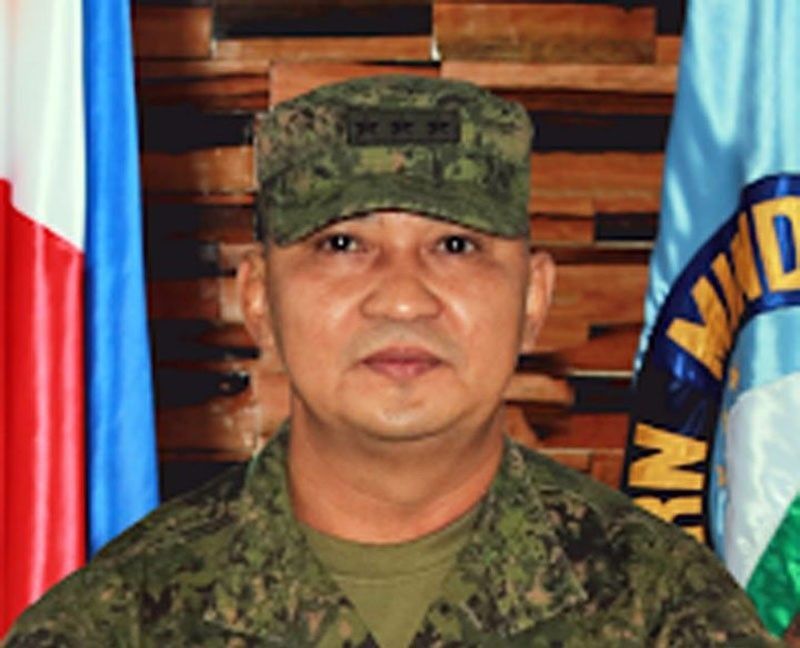 MANILA, Philippines — Armed Forces of the Phiippines chief Gen. Felimon Santos Jr. has tested positive for the coronavirus disease 2019 (COVID-19), Defense Secretary Delfin Lorenzana disclosed yesterday.
Lorenzana said Santos informed him yesterday that the AFP chief has COVID-19 based on the result of the test conducted on March 23.
Lorenzana said that even if he had no symptoms, he would go on 14-day self-quarantine.
AFP Public Affairs Office chief Capt. Jonathan Zata said that Santos is well, and is currently staying in his military quarters at Camp Aguinaldo, Quezon City where he will continue discharging his duties and responsibilities.
"General Santos is disclosing the result of the test to inform those he had close physical contact with starting March 13 to March 27 that they should observe the medical protocol of self-quarantine," Zata said.
Santos will be closely monitored by military physicians from the AFP Medical Center in V. Luna, Quezon City.
Lorenzana, the designated chairman of the newly created National Action Plan against COVID-19, said he and Santos sat beside each other on several occasions.
"I had close proximity with him on two occasions – at Villamor Air Base during the turnover of medical supplies last Sunday, and again last Monday afternoon here at the (AFP) General Headquarters and at the Heroes Hall in Malacañang," Lorenzana said.
Santos is the second military official infected with COVID-19. Santos' key aide, also a star rank officer, and his wife tested positive for the virus last week.
The two are currently in isolation at the AFP Medical Center.
Santos said he is up and about and would be working from home.
DOH usec, Bulacan rep infected
Meanwhile, another official of the Department of Health has tested positive for COVID-19, DOH Secretary Francisco Duque III confirmed yesterday.
Duque, who earlier went on self-quarantine for COVID infection, said the official who is an undersecretary is showing mild symptoms.
The DOH earlier confirmed that a department director had tested positive for the virus.
Bulacan Rep. Henry Villarica has tested positive for COVID-19 based on test results released last Thursday evening, House secretary general Jose Luis Montales reported.
Montales said Villarica has been confined in a hospital since March 18 and was diagnosed with pneumonia, but he was in stable condition as of Thursday night.
Villarica last reported for work in Congress on March 4 and attended last March 8 an event hosted by Baliuag Mayor Ferdie Estrella, who was reported earlier to be infected with COVID-19.
Meanwhile, Manila Teachers party-list Rep. Virgilio Lacson tested negative for COVID-19 in confirmatory tests conducted by the Research Institute on Tropical Medicine. – With Edu Punay, Eva Visperas
Related video: