PNP bans crowds at wakes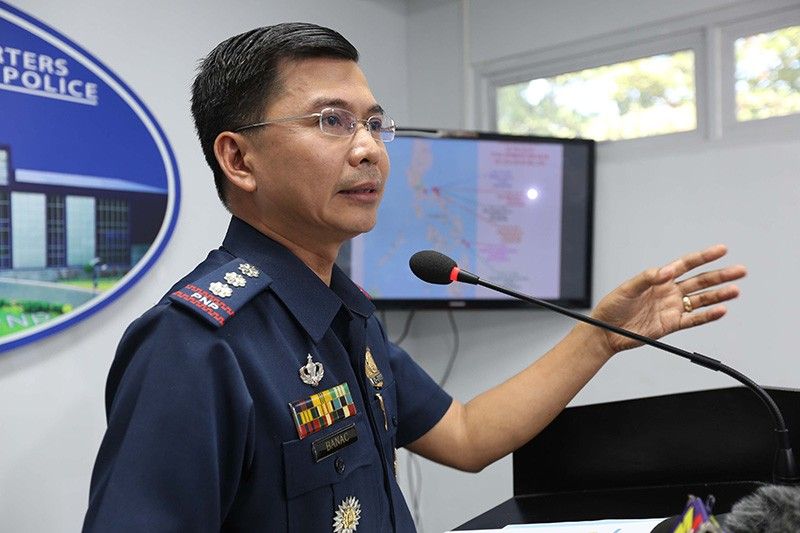 MANILA, Philippines — The Philippine National Police (PNP) has prohibited public gatherings at wakes in Luzon, as the island region remains under an enhanced community quarantine to stop the spread of coronavirus disease 2019.
Only the immediate family of the dead and religious leaders officiating sacred rituals are allowed to attend wakes, PNP spokesman Brig. Gen. Bernard Banac said during the Laging Handa press briefing yesterday.
"Wakes are strictly prohibited under our enhanced community quarantine," he said in Filipino.
An updated advisory from the Joint Task Force Coronavirus Shield has included officiating pastors, priests and ministers in the list of people exempted from the quarantine.
People have been barred from converging in one area as part of the government's social distancing policy to prevent COVID-19 from spreading.
While they commiserate with grieving families, Banac said containing the virus remains the government's top priority.
"Our sympathies to the families, however, gatherings will not be allowed," he said.
Meanwhile, people who need to transport their deceased loved ones to the provinces can use special lanes at designated quarantine control points.
Banac said citizens should first seek certificates from local health authorities for the transportation of the corpses before they travel.
Fake travel ban document
The PNP disowned a travel ban advisory used by some police officers as a basis for accosting people who are on the streets.
The fake advisory details certain times during the day, from 5 a.m. to 8 p.m., that a person can go out to accomplish certain tasks such as leaving home to buy basic commodities.
Netizens seeking clarity about the supposed advisory posted copies of the document – including one held by a police officer – on social media platforms Facebook and Twitter.
The PNP, in an advisory, said the document was not authorized by the Joint Task Force Coronavirus Shield – Inter-Agency Task Force (IATF) for the Management of Emerging Infectious Diseases.
Lt. Gen. Guillermo Lorenzo Eleazar, head of the joint task force, said a member of a household can go out only to buy goods, medicines, or during emergencies.
Eleazar reminded police officers manning security checkpoints of the people exempted from the quarantine such as health workers and emergency responders. Workers of essential establishments should be allowed to move around freely.
Even media workers, whose accreditation cards are still being processed, are also allowed access in quarantine areas.
Banac also branded as "fake news" the messages circulating in social media that special military helicopters will spray pesticides in the country to contain the virus.
As the Department of Health (DOH) had explained, Banac said pesticides are only effective against pests and not viruses.
The PNP spokesman also gave assurance that police will back up non-governmental organizations and local government workers tasked to deliver relief goods, to ensure an orderly distribution of supplies for residents who have been forced to stay at home during the month-long quarantine.
Exempt vets, too
Meanwhile, Rep. Ronnie Ong of party-list Ang Probinsiyano proposed that veterinarians should also be allowed to conduct their work on livestock farms especially now that the "threat of the Asian swine fever and the avian flu is still not over," as recently reported in Nueva Ecija.
Agriculture Secretary William Dar stressed that whether they are farm, public or private veterinarians, "they are healthcare workers too."
The IATF has already included members of the legislative, executive and judiciary in the exemption, as well as local chief executives. – With Delon Porcalla, Alexis Romero