Groups hold rally at people power monument
February 23, 2020 | 12:00am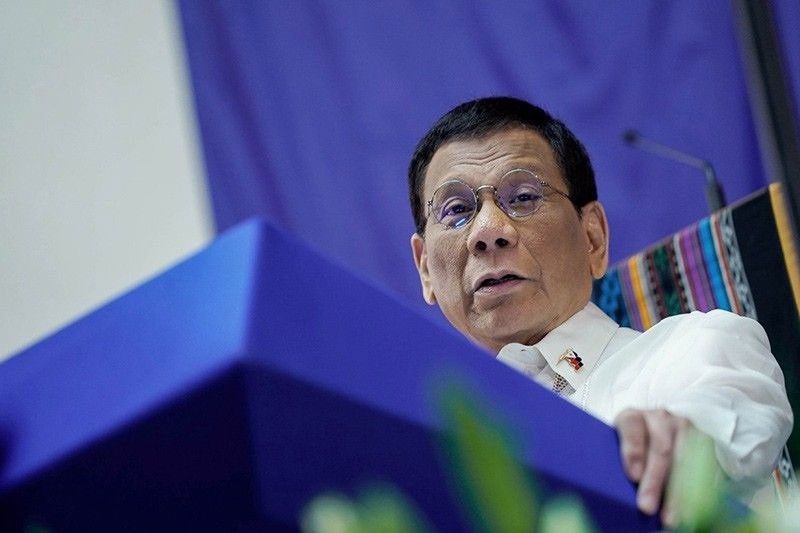 MANILA, Philippines — At least a hundred of President Duterte's critics held a rally yesterday and demanded for the Chief Executive's resignation over what they described as his kowtowing to China and placing the country's security at risk.
Members of the Kilusan Kontra Tsina (KKT), Oust Duterte Movement, Bunyog and Confederation against Federalism flocked to the People Power Monument in Quezon City to show their anger at the President.
"We have a dream and it's for the President to resign," KKT chairman Rey Abad said in an interview.
The organizers also went on a campaign on Facebook, urging citizens to join their protest.
Abad said they were aiming to mobilize 1,000 people for the event but admitted the crowd was nowhere near their desired figure.
Capt. Rohaina Asalan, spokesperson for the Quezon City Police District, said the estimated crowd at the monument was only about 100 as of 3 p.m. The organizers claimed there were 400.
Even with the small crowd, Abad said the rally was still successful as they were able to convince some people of the problems facing the country under the Duterte regime.
"We opened their eyes that China is silently invading the country without firing a single shot," he said in reference to the influx of Chinese workers in Philippine offshore gaming operators (POGOs).
Even if they were not invited, Abad said they would still join other groups in mass actions commemorating the EDSA People Power Revolution on Tuesday, Feb. 25.