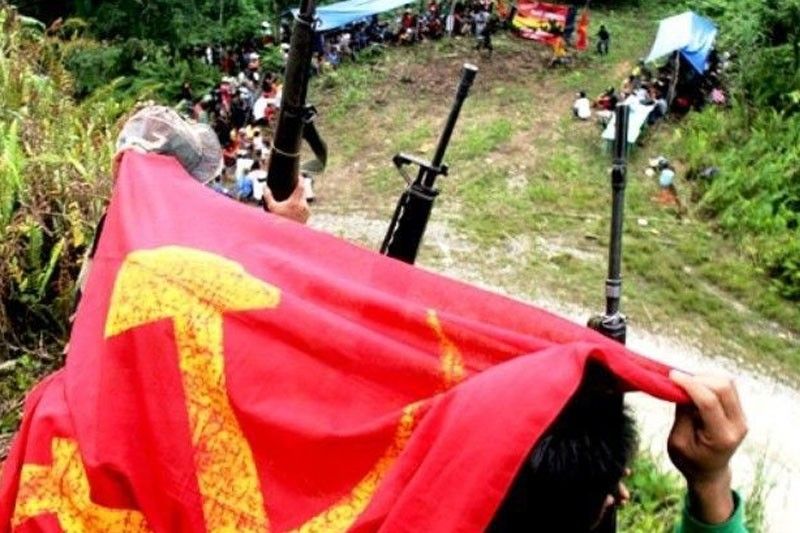 Salas, 72, the most wanted man in the country during the martial law years, was arrested at his residence in Barangay Balibago around 5:50 a.m. and later presented to media at Camp Olivas here.
STAR/File
Former rebel leader 'Bilog' nabbed in Pampanga
SAN FERNANDO, Philippines — Former Communist Party of the Philippines (CPP) chairman Rodolfo Salas, known to his New People's Army (NPA) comrades as "Kumander Bilog," was arrested by police in Angeles City, Pampanga yesterday morning.
Salas, 72, the most wanted man in the country during the martial law years, was arrested at his residence in Barangay Balibago around 5:50 a.m. and later presented to media at Camp Olivas here.
Brig. Gen. Bernard Banac, Philippine National Police (PNP) spokesman, said the warrant for Salas' arrest was issued by Judge Thelma Bunyi-Medina of the Regional Trial Court (RTC) Branch 32 in Manila.
Salas, along with at least 30 other communist leaders and NPA rebels, have been charged in court with 29 counts of murder in connection with the Inopacan massacre in Leyte in the 1980s.
Skeletal remains of at least 67 individuals who had gone missing from different parts of the province were unearthed in shallow graves in Barangay Subang Daku in Inopacan town in 2006.
They were believed to be among scores of victims of mass purging by the NPA in Leyte on suspicion of being military informers in the final years of the Marcos regime.
Banac said Salas did not resist and peacefully surrendered to police who served him the arrest warrant, with barangay officials as witnesses.
Lawmen then searched his house, finding a .45-caliber pistol, a magazine for the pistol and at least 174 rounds of ammunition.
With this, Salas faces additional charges of violating Republic Act 10591, the Comprehensive Law on Firearms and Ammunition, Banac said.
Brig. Gen. Rhodel Sermonia, Central Luzon police director, said former NPA rebels were the ones who tipped off Salas' whereabouts to authorities.
"The successful arrest of Salas is the result of accurate information provided by former members of the NPA who have returned to the fold of the law," Sermonia said.
Apart from Salas, also named in the warrant issued by Judge Bunyi-Medina on Aug. 28, 2019 are CPP founder Jose Maria Sison, National Democratic Front peace panel negotiator Luis Jalandoni and at least 30 other individuals.
Salas' profile
Salas, the leader of the NPA during its peak, was arrested in 1986 and detained at Camp Crame for six years after being found guilty of rebellion.?He was released in 1992 and moved on to a peaceful life involved in organizing community cooperatives.
Under his leadership, the NPA flourished and there are those who believe that were it not for his arrest, the NPA would have taken over Baguio City in 1987.?During that time, Salas claimed the NPA had 22,000 armed regulars organized in companies; 40,000 militiamen and 3,000 urban partisans, on top of a two-million-strong organized mass base.
Daughter cries foul
Salas' daughter deplored his arrest as "beyond egregious and deplorable."
In a message from the United States where she stays with her two sons, Regina Salas noted that since her father's release from detention on rebellion charges in 1992, "he spent his life in cooperative development empowering farmers, craftsmen and micro entrepreneurs."
"He was appointed by former president Arroyo to manage an electric cooperative (PELCO). In recent years, he's been working closely with the indigenous tribe Aetas to alleviate poverty," she said.
"My father's arrest and detention this morning (Tuesday) is beyond egregious and deplorable! Contrary to police report and statements of his captors, eyewitnesses attested that no warrant was shown and my dad was shoved into a white van," she said.
Salas' daughter described the incident as "yet another case of warrantless arrest and human rights violation."