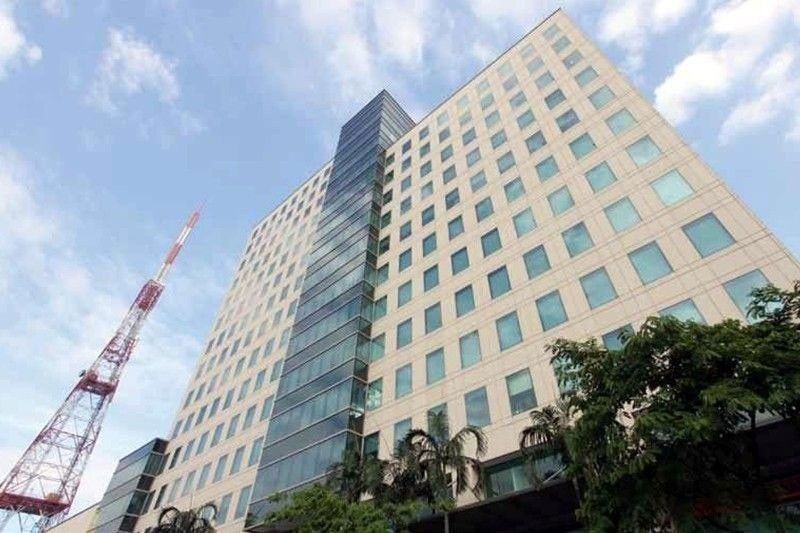 Photo shows ABS-CBN building.
'Questionable and alarming': Lawmakers say quo warranto vs ABS-CBN 'pre-empted' move of Congress
(Philstar.com) - February 10, 2020 - 12:04pm
MANILA, Philippines — Lawmakers slammed the quo warranto petition filed by government lawyers against broadcasting giant ABS-CBN, saying the move is an assault to the separation of powers of the legislature and the judiciary.
Solicitor General Jose Calida asked Monday the Supreme Court to revoke the legislative franchise of ABS-CBN and its communications arm ABS-CBN Convergence Inc. Government lawyers accused the television network of "unlawfully exercising their legislative franchises."
"We want to put an end to what we discovered to be highly abusive practices of ABS-CBN benefitting a greedy few at the expense of millions of its loyal subscribers. These practices have gone unnoticed or were disregarded for years," Calida said in a statement.
According to Rule 66 of the Rules of Civil Procedure, the solicitor general can file a quo warranto (Latin for "by what authority") against "a person who usurps, intrudes into, or unlawfully holds or exercises a public office, position or franchise."
In 2018, Calida filed a quo warranto petition against former Chief Justice Maria Lourdes Sereno that eventually led to her removal from office.
The petition is filed as the House of Representatives continues to sit on the bills that seek to renew the network's franchise. ABS-CBN's legislative franchise will expire by the end of March.
'Pre-empted action of Congress'
Rep. Rufus Rodriguez (Cagayan de Oro), one of the proponents of ABS-CBN franchise renewal in the lower house, said the move is an "assault to constitutional press freedom and separation of powers of the judiciary and the legislature."
Deputy House Speaker Johnny Pimentel (Surigao del Sur) called the quo warranto petition a "questionable and alarming development."
"It is only Congress that has the power to grant or cancel franchises. In this case, the OSG has already pre-empted the action to be taken by Congress," Pimentel said in an interview on ABS-CBN News Channel.
He added: "In effect, OSG is usurping the power of Congress. Congress has not even decided whether to renew or cancel the franchise of ABS-CBN and with this development, this can have an adverse effect during the hearing, if ever we hold hearings on the renewal."
Neri Colmenares, Bayan Muna chair, said the move shows that OSG has become a "biased institution used for President Duterte's political vendetta."
Instead of targeting the Lopez-owned broadcasting company, government lawyers should go after public utilities "which have a major impact on the people's suffering," he said.
ABS-CBN has been at the receiving end of Duterte's rants, often complaining the broadcasting giant did not air his political advertisements.
House panel urged not to 'temporize' action on pending bills
Rep. Lawrence Fortun (Agusan del Norte) said the quo warranto petition might be "moot and academic" in few weeks.
"I hope the committee on legislative franchises does not use this as a justification not to proceed with hearing of the network's application for renewal. This is a sad picture I'm seeing: the committee may not hear the franchise renewal bills saying there's a pending matter in the Supreme Court related to the validity of ABS-CBN's current franchise," Fortun said.
For Rep. Edcel Lagman (Albay), the petition is "unwarranted and misplaced."
The opposition lawmaker called on the House panel "not [to] temporize its action on the pending bills proposing the extension of ABS-CBN franchise "because it must maintain its independence from the executive and judicial departments."
Sen. Grace Poe, who chairs Senate public services committee, said her panel still intends to tackle the corporation's franchise renewal despite the quo warranto petition.
"The Senate's jurisdiction over franchises remains despite the existence of the petition," she said.
Attack on press freedom, loss of livelihood
The National Union of Journalists of the Philippines chair Nonoy Espina told ABS-CBN News Channel that should Congress fail to act on pending bills, this proves that "they are nothing but administration lapdogs."
"We call on Congress and the Supreme Court to once and for all prove to the people that they are truly, as the Constitution envisions, independent and co-equal branches of government that are not at the beck and call of the executive," NUJP said in a separate statement.
"We must not allow the vindictiveness of one man, no matter how powerful, to run roughshod over the constitutionally guaranteed freedoms of the press and of expression, and the people's right to know," the group added.
Up to 11,000 workers, who depend on ABS-CBN and its subsidiaries or sister companies for their bread and butter, fear to lose their jobs or will indirectly be dislocated once the company's franchise is denied.
"This is not just about ABS-CBN. This is not just about the Philippine media. This is all about whether anyone can or should deprive you, the Filipino people, of your right to know," NUJP said. — Gaea Katreena Cabico with reports from The STAR and BusinessWorld
As It Happens
LATEST UPDATE: March 5, 2020 - 11:42am
President Duterte threatens not to renew ABS-CBN's franchise, his latest in what critics call a string of verbal attacks against dissenting media.
March 5, 2020 - 11:42am
Labor unions with Bukluran ng Manggagawang Pilipino will march to the ABS-CBN compound in Quezon City on Friday, March 6, in a show of solidarity with the network's employees and talents, BMP says in a release.
Among those marching will be union members from St. Luke's Medical Center Bonifacio Global City and University of Santo Tomas Hospital, who BMP says "will extend their support and called on the Duterte administration to protect the workers facing job insecurity."
BMP "calls on workers to unite against the threat of unemployment as it may lead to desperate and futile actions such as the hostage-taking by former security guard Alchie Paray, which could only amplify the sorry plight of contractual workers but would not put an end to the anti-labor scourge of contractualization."
March 4, 2020 - 3:42pm
Speaker Alan Peter Cayetano announces that the House committee on franchises will start a hearing on the legislative franchise of broadcast giant ABS-CBN on March 10.
The hearing is set four days before the lower chamber of Congress goes on a recess on March 14. ABS-CBN's franchise will expire on May 4.
February 27, 2020 - 4:38pm
The House of Representatives missed its chance to lead the initiative to renew the ABS-CBN franchise, a think tank says.
"Today it can be said: The entire Duterte establishment except Congress has already endorsed the renewal of the ABS-CBN franchise. Its major pillars are now openly supporting the renewal for the sake of the network's employees —Senator Bong Go and Davao City Mayor Sara Duterte," Terry Ridon of Infrawatch PH says.
"President Rodrigo Duterte has also declared that the onus is on no one else but Congress. There is thus absolutely no more reason for Congress to delay deliberations. It is now time to decide whether to approve or reject the franchise. It has dropped the ball far too long, and it is now time to pick it up," Ridon a former House member and member of the panel on legislative franchises, says.
February 27, 2020 - 3:48pm
Media giant ABS-CBN says they are grateful to President Rodrigo Duterte for accepting their apology.
"We will coordinate with the President's office as it relates to his guidance on donating the refund to a charitable institution," the Kapamilya network says.
"ABS-CBN remains to becoming a better organization and to provide a more meaningful service to Filipinos," it adds.
February 27, 2020 - 1:47pm
The Department of Justice tells the National Telecommunications Commission that "there is sufficient equitable basis to allow broadcast entities to continue operating while the bills for the renewal of their respective franchise remain pending with Congress."
The NTC earlier sought guidance from the Justice department on the congressional franchise of ABS-CBN.

News5 reports that DOJ's legal guidance, signed by Justice Secretary Menardo Guevarra, adds that a "more stable legal environment could be created if Congress, by a concurrent resolution, would authorize the NTC to issue a provisional authority to these broadcasting companies."