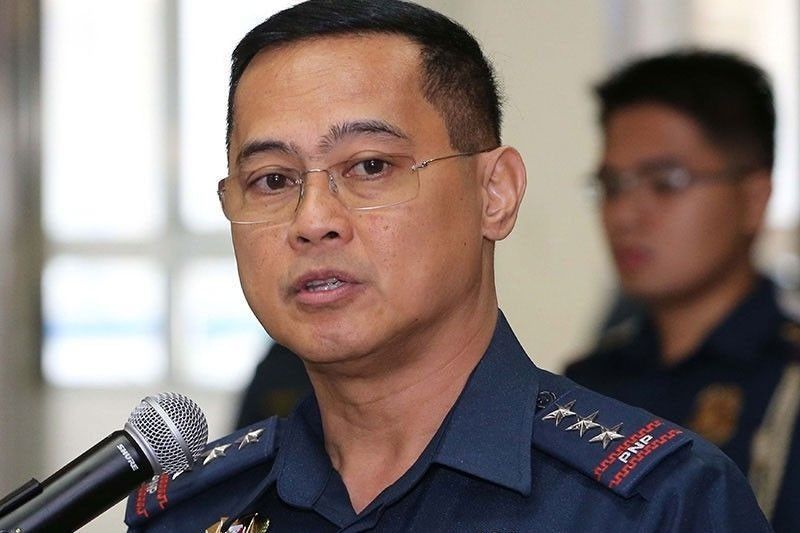 Gamboa named permanent PNP chief
MANILA, Philippines — President Duterte has appointed Lt. Gen. Archie Francisco Gamboa as chief of the 190,000-strong Philippine National Police about three months after he was appointed PNP officer-in-charge following the terminal leave of his predecessor Oscar Albayalde.
"I am going to appoint you as the regular PNP… But you and I will… you and Sec. Año and I, we will have a long, long, long talk first," Duterte said last night, addressing Gamboa during the thanksgiving gathering of the Fraternal Order of Eagles in Davao City.
Duterte said he saw in Gamboa the sincerity to serve the police force, which has been at the center of controversy since Albayalde was embroiled in the "ninja cops" issue last year.
"Pinakita mo sa akin yung sincerity mo (You have shown me your sincerity) and I'd like to leave something that I'll be remembered by the country," the President said.
Gamboa, upon hearing the news from Duterte's speech said he was "surprised but happy" with the news.
Duterte came up with his decision after he blew his top over what he described as an overpriced procurement for speed guns for the PNP. He has ordered Interior and Local Government Secretary Eduardo Año to strip the police force of its procurement powers.
Gamboa, a lawyer, began and spent his career in Davao City where the President was mayor for more than 23 years.
He had bested other senior police officials including Gen. Guillermo Eleazar, now the PNP's number three man as chief of directorial staff.
Gamboa is a mistah (classmate) of Albayalde at the Philippine Military Academy Sinagtala Class of 1986, along with former PNP chief and now Sen. Ronald dela Rosa.
He was appointed on Oct. 12 as deputy chief for administration, the second-highest post in the police force.
When he became PNP officer-in-charge, Gamboa said he readily assumed "the responsibility to manage all activities of the PNP command, assisted by the directorial staff that exercises specific administrative and operational functions in their respective operating arms among the national support units." – With Edith Regalado, Romina Cabrera