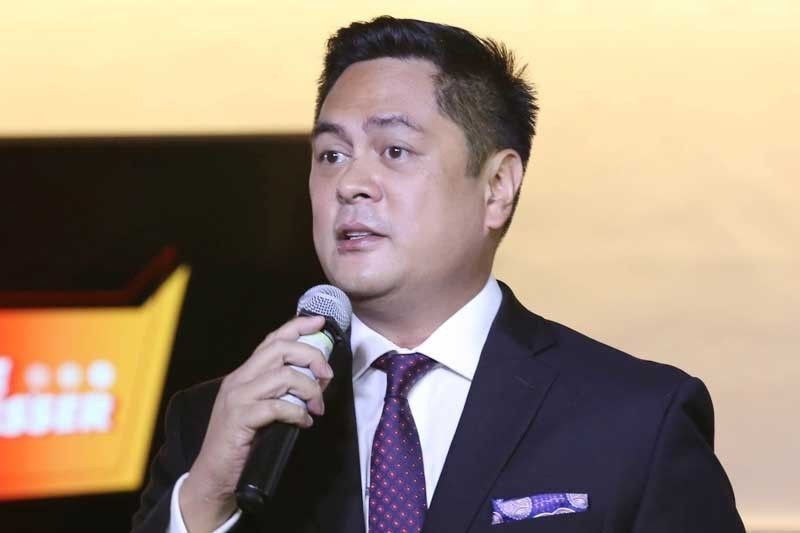 Andanar was disputing the report of Nikkei on how Duterte has started his own brand of cronyism while attacking the country's oligarchs.
Boy Santos
Andanar: Duterte has not embraced cronyism
MANILA, Philippines — Presidential Communications Operations Office Secretary Martin Andanar branded as "baseless" and "erroneous" a news report that President Duterte has embraced oligarchs.
"Any claims and attacks being made in relation to this matter are by the opposition and by interest groups that are against the socio-economic policies and reforms by this administration. Not only are these baseless assertions erroneous, they are also highly deplorable," Andanar said.
Andanar was disputing the report of Nikkei on how Duterte has started his own brand of cronyism while attacking the country's oligarchs.
"The Duterte administration has constantly and blatantly condemned cronyism in our society," he said.
On the contrary, Andanar said the administration has been working for a more competitive climate among businessmen.
"We will continue to be tough on regulating the business sector as we advocate for a competitive economic climate so that the cronyism which has already allowed our government and society to be mired in corruption and abuse for decades will no longer prosper," he said.
Andanar argued Duterte has continuously lashed out against oligarchs who have promoted corruption, provided bribes to government officials in public-private transactions and received favors through their political connections.
"These are actions the President vowed never to tolerate," the official said.
Andanar said the Chief Executive remained committed and consistent in the fight against oligarchs, saying he "refuses to kowtow to the Metro Manila water concessionaires and its agreements with the previous administrations."
The allegedly onerous agreements with water concessionaires have resulted in unfavorable repercussions not only to the government, but also to Filipino consumers, he said.
Andanar said certain firms do not have any entitlement with the present government even if they are allowed to contribute in the country's infrastructure projects.
"People have seen that having connections and relations with officials in this administration doesn't entitle any individual or any business entity to privileges that would allow them to bypass government policies and legal procedures," Andanar said.
"This especially holds true with regards to engaging with companies for government infrastructure and development projects. In fact, we have continuously strengthened measures and undertaken steps along the way that would allow for fair and impartial procedures on public-private partnerships," he added.
Since Duterte assumed office, Andanar said the President has started imposing policies that support businesses.
This negates efforts linking Duterte as having favored Davao-based businessman Dennis Uy, who was said to be the President's crony.
"We have also advocated for an equitable application of law to all business entities, regardless of origin, through the strengthening of the Philippine Competition Commission, Anti-Red Tape Authority and National Economic and Development Authority's functions to undermine monopolies and duopolies as we look to amend the current Constitution on business ownership and open up the Philippine economy to more foreign investments," Andanar said.