House panel OKs 90% road tax increase
November 16, 2019 | 12:00am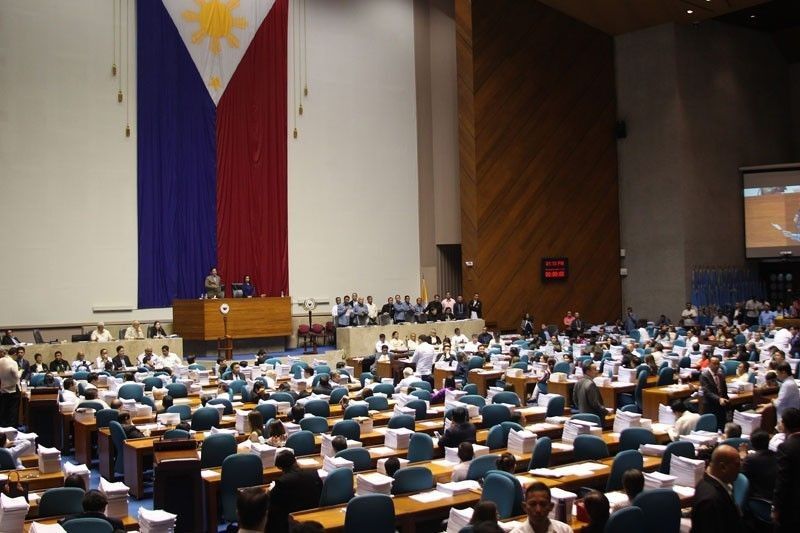 MANILA, Philippines —The House of Representatives committee on ways and means yesterday approved a bill increasing the road user tax by 90 percent over three years starting next year.
The increase would be staggered evenly at 30 percent a year up to 2022. The 30-percent annual adjustment was an amendment Baguio Rep. Mark Go presented to the working draft the committee tackled and which panel chairman Albay Rep. Joey Salceda and the Department of Finance (DOF) jointly proposed.
Salceda and the DOF had sought a 100 percent hike – 70 percent next year, 20 percent in 2021 and 10 percent in 2022 – to recoup lost revenues due to inflation for the past 15 years.
The last adjustment was collected in 2004.
The road user tax is officially called motor vehicle user's charge or MVUC. It is in the form of increased annual registration fees owners of more than 11 million vehicles pay to the Land Transportation Office (LTO).
Under the Salceda-DOF proposal, the road tax on light cars and similar vehicles – those weighing up to 1,600 kilos – would go up from the present P1,600 to P2,720 or by P1,120 (70 percent) next year. Cars classified as light comprise the most number of motor vehicles in the country.
Rep. Go's amendment reduced the increase to P480 (30 percent). This means that the MVUC on a light vehicle would amount to P2,080 next year, excluding registration and miscellaneous fees the LTO imposes.
Beginning in 2023, there would be a uniform MVUC rate of P1.42 per kilogram based on the vehicle's gross weight, with a subsequent annual increment of five percent. Thus, a 1,600-kilo car would be levied P2,272 in road user tax in 2023.
In opposing the Salceda-DOF-proposed 70-20-10-percent adjustment, Go said it would be unfair to thousands of employees and Filipinos belonging to the middle class who bought cars only in recent years.
"We are unjustly penalizing them by including inflation in the road user tax at a time when they did not have cars yet," he said.
For instance, he said an employee who bought his car in 2015 would be required to pay the increased tax for 2005 up to 2014.
There is no justification for the government to force such employee to pay the levy for the10-year period when he was not yet a car owner, he stressed.
The Salceda committee rejected suggestions from several of its members to allocate part of incremental MVUC collections to the expanded health services or universal health care (UHC) program.
Instead, the committee decided to allot half of the tens of billions in annual increment to help owners of smoke-belching jeepneys acquire new vehicles with a subsidy of P500,000 for each new unit.
Salceda said so much funds have already been earmarked for the UHC program, which the Department of Health (DOH) estimates would lack up to P95 billion on its first year of implementation next year.
The DOH and the House are at loggerheads over the UHC's implementation. Health Secretary Francisco Duque III has said the government would start with a "partial rollout" in 16 pilot provinces as the UHC law mandates. Salceda and other congressmen want an expanded implementation.