Dawn quake rocks Luzon, Metro Manila
November 8, 2019 | 12:00am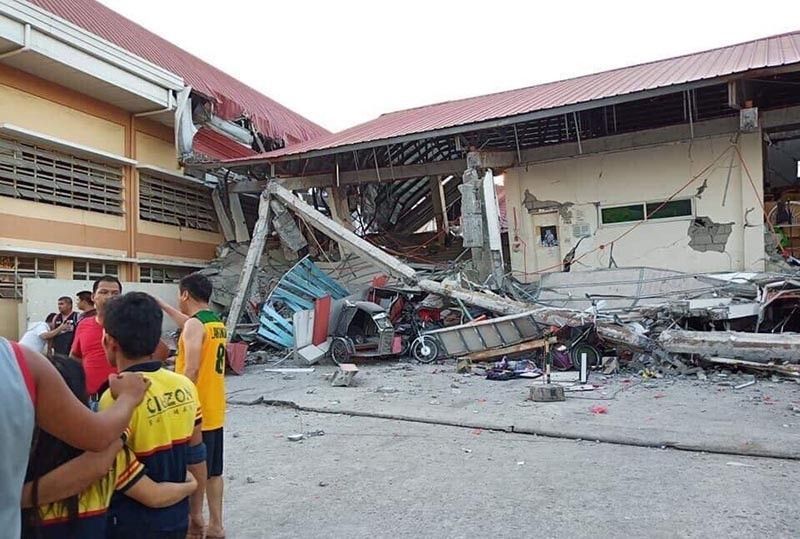 MANILA, Philippines — A magnitude 5.5 earthquake rattled parts of Luzon, including Metro Manila, before dawn yesterday, state seismologists said.
The temblor, which occurred at 4:52 a.m., was centered some 42 kilometers northeast of Jomalig, Quezon.
No damage was expected from the quake, but the Philippine Institute of Volcanology and Seismology (Phivolcs) director advised the public to brace for possible aftershocks.
"Earthquakes of similar or smaller magnitudes can happen, but we do not discount larger ones," Science Undersecretary Renato Solidum Jr. said.
The quake was felt at Intensity 4 – classified as moderately strong – in Guinayangan, Quezon; Intensity 2 (slightly felt) in Marikina City, Navotas City and Quezon City; and Intensity 1 (scarcely perceptible) in Muntinlupa City.
Instrumental Intensity 4 was recorded in Guinayangan and Jose Panganiban, Camarines Norte; Intensity 3 in Pili, Camarines Sur; Mauban, Lopez and Mulanay, Quezon; Intensity 2 in Marikina City; Malolos City; Gumaca and Dolores, Quezon; and Baler, Aurora; and Intensity 1 in Iriga City, Camarines Sur; Malabon City; San Juan City; Quezon City; Pasig City; Guagua, Pampanga; Talisay, Batangas; and Palayan City, Nueva Ecija.
Magnitude refers to the energy released by the earthquake, while intensity pertains to the strength of shaking as felt on the earth's surface.
Instrumental intensity, on the other hand, refers to the ground shaking as recorded by an instrument called an intensity meter. The quake in Luzon happened as aftershocks continued to hit parts of Cotabato.
However, Solidum clarified that yesterday's quake in Quezon was not related to the series of tremors in Mindanao.
He said it was the Philippine Transform Fault that triggered the quake in Quezon, while the Mindanao quake was generated by the Cotabato Fault System.
"The earthquake in Quezon is not related to the earthquakes in Mindanao," he stressed.
Phivolcs has been warning residents of Metro Manila and nearby provinces of the "Big One" or a possible major quake – between magnitude 6.5 and 7.2 – that could be triggered by a movement of the West Valley Fault.
Solidum had repeatedly appealed to the public to be always prepared and strictly follow the National Building Code.
The Philippines is prone to earthquakes and tropical cyclones due to its geographical location.