Manila traffic world's worst — Waze
October 31, 2019 | 12:00am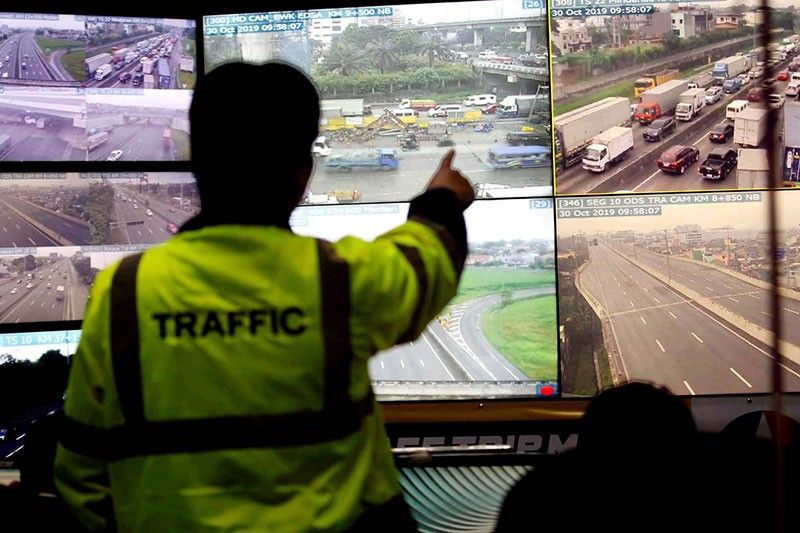 Manila, Philippines — Manila remains as the world's worst city for drivers, according to traffic navigation software and application Waze.
On average, it would take almost five minutes for a motorist to travel one kilometer by car in the Philippine capital.
At 4.88 minutes per kilometer on the average, Waze said this was the worst globally in terms of traffic.
This is worse than Bogota, Colombia where it takes four minutes to travel one kilometer, and Jakarta, Indonesia where it takes 3.83 minutes to drive the same distance. They were followed by Sao Paulo, Brazil at 2.43 minutes and Tel Aviv, Israel at 2.38 minutes.
"Based on the city versus city comparison numbers, Manila is still the worst city for traffic in the world," Waze Philippines country manager Sarah Rodriguez said.
Waze data showed that the September figures in Manila are lower than in previous months.
In June, for example, the average travel time in the Philippine capital was 4.97 minutes per kilometer. It slightly went down in the following months, to 4.92 minutes in July and 4.91 minutes in August.
Traffic congestion in Metro Manila is expected to worsen as the Christmas season nears.
"Based on the numbers of each month, we see seasonality. June to August are the worst for traffic apart from Christmas because people are traveling for summer holidays," Rodriguez said.
Data showed that Filipinos travel longer distances and spend more time on driving during the last few months of the year.
On the weeks leading to Christmas, Waze said a majority of travelers spend time going to supermarkets, banks, bars and restaurants.
In contrast, the number of people going to gyms declines during the Christmas season.
The Metropolitan Manila Development Authority (MMDA) agreed with the Waze report.
Celine Pialago, spokesperson for the MMDA, said traffic in the metropolis continues to worsen due to the large volume of cars.
"We cannot deny the report. Paulit-ulit namin sinasabing congested na tayo," Pialago said.
She cited the perennial traffic jams along EDSA where an average of 410,000 vehicles ply daily, way above its capacity of 245,000 cars.
Presidential spokesman Salvador Panelo said Waze sometimes lengthens the travel time of motorists, but admitted that the traffic situation in Metro Manila causes inconvenience to the public.
"Sometimes, Waze is a waste. When I use the Waze app, my travel time becomes longer," Panelo said.