Angat Dam water level continues to drop
October 27, 2019 | 12:00am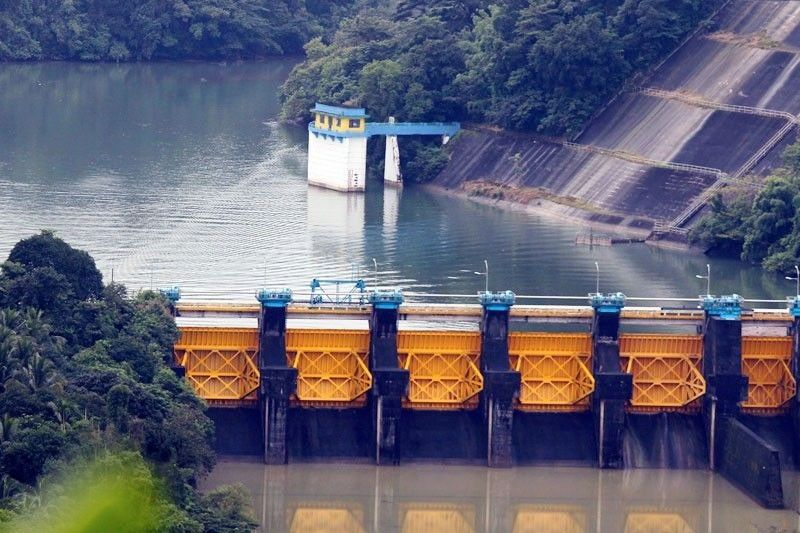 MANILA, Philippines — The water level in Angat Dam continued to fall as only 29 millimeters of rain flowed into the reservoir in October, an official of the state weather bureau said yesterday.
Ana Liza Solis, Climate Monitoring and Prediction Section chief of the Philippine Atmospheric, Geophysical and Astronomical Services Administration (PAGASA), said this is way below the forecast of 300 mm of rain for the month.
Solis told radio dzBB that only 10 percent or 29 mm of rain from the forecast 300 mm flowed into the Angat Dam reservoir from Oct. 1 to 25.
Solis, however, was quick to add that a low pressure area spotted early yesterday inside the Philippine area of responsibility is expected to bring rains, which will hopefully contribute additional water to the country's dams, including Angat Dam.
Based on the record of PAGASA Hydro-Meteorological Division, the water level at Angat Dam was at 185.41 mm as of 6 a.m. yesterday. This was 0.23 lower than the 185.64 mm recorded on Friday and was 24.59 mm below the 210 mm normal high water level of Angat Dam,
Solis admitted that about 900 mm to 1,000 mm of rain is needed to enter the reservoir to maintain the normal water level in Angat Dam by the end of the year.
Solis appealed to the public to conserve water and to stock up just enough for their daily needs as concessionaires Maynilad Water Services Inc. and Manila Water Co. Inc. started re-implementing rotational water service interruptions in Metro Manila and nearby provinces.
The two concessionaires said the rotational water service cut is part of their supply management efforts in preparation for next summer as water levels in Angat Dam and Ipo Dam remain low due to scant rainfall.
Water level at Ipo Dam was at 100.31 mm as of 6 a.m. yesterday – 0.69 below the 101 mm normal high water level and 0.03 lower than the 100.34 mm water level on Friday.
Meanwhile, Bulacan Vice Gov. Wilhelmino Sy Alvarado suggested that the Bayabas Dam in Bulacan should be considered.
He also suggested tapping the water supply of Wawa Dam in Rodriguez, Rizal to augment Metro Manila's domestic water use.
This way, the Bayabas Dam can be tapped solely for the irrigation of Bulacan farmlands so Angat Dam's water may be dedicated for Metro Manila's domestic water use and power generation, he said.
Regarding Wawa Dam, Sevillo David Jr., executive director of the National Water Resources Board, said it is included as part of the Metropolitan Waterworks and Sewerage System's medium- to long-term plan for Metro Manila's water supply.
On the other hand, Emelita Lingat, provincial environment officer of the Department of Environment and Natural Resources in Bulacan, explained there is now a bigger demand for raw water from Angat Dam for domestic water consumption of Metro Manila residents due to its growing population.