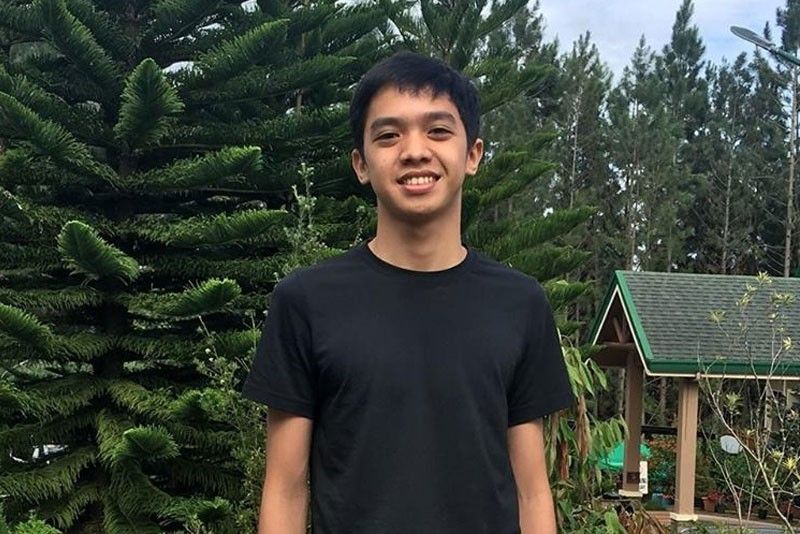 Cagayan de Oro City Rep. Rufus Rodriguez filed a House resolution seeking a congressional inquiry into the death of Darwin Dormitorio.
Darwin Dormitorio FB Page
House to probe death of PMA cadet
Jess Diaz
(The Philippine Star) - September 22, 2019 - 12:00am
MANILA, Philippines — The House of Representatives will look into the death of a cadet of the Philippine Military Academy (PMA) due to hazing.
Cagayan de Oro City Rep. Rufus Rodriguez filed a House resolution seeking a congressional inquiry into the death of Darwin Dormitorio.
Rodriguez said PMA superintendent Lt. Gen. Ron Evangelista confirmed Dormitorio, a Cagayan de Oro resident and a graduate of Xavier University Senior High School, died of hazing.
Rodriguez added the autopsy showed Dormitorio had "bruises on different parts of his body that are probably the result of him being punched and kicked several times by his upper classmen."
"According to his family, he had broken internal organs and was electrocuted in his private parts. They are calling the PMA, where this is not the first time a cadet died due to hazing, as hazing academy," he said.
Rodriguez noted Dormitorio's death happened "even if a stronger anti-hazing law, Republic Act 11053, or the Anti-Hazing Act of 2018, was enacted."
"This law prohibits hazing and imposes harsher penalties on organizers and participants of hazing, which however did not prevent his upper classmen from hazing Dormitorio," he said.
Rodriguez said it is possible that some PMA officers were "grossly negligent and even complicit" in the hazing death of his constituent.
He warned the law penalizes even those who could have prevented hazing but did not take action.
"The PMA officials and cadets involved in this senseless death should be investigated to leave no stone unturned in finding out who are responsible for Darwin Dormitorio's death," Rodriguez said.
Sen. Ronald dela Rosa, a PMA graduate, extended his sympathies to the Dormitorio family.
Dela Rosa, however, said there is no decision yet from the Senate leadership to investigate the hazing of Dormitorio.
He said the family does not even want to talk about the incident.
"So far, there is no talk (of a possible Senate inquiry). If I heard it right, coming from the victim's father who is also a retired AFP officer, they do not want an investigation. He doesn't want to talk about the death of his son," Dela Rosa said in an interview over dwIZ.
Three other lawmakers, Niña Taduran, Eric Go Yap and Jocelyn Tulfo of anti-crime party-list group ACT-CIS, extended their sympathies to the family and relatives of Dormitorio.
"We laud the Philippine National Police for its assurance that those responsible for the young cadet's death will be criminally charged should any evidence of foul play be found. It is our earnest hope that justice is served through a speedy and thorough investigation of the case," they said.
Cagayan de Oro City Mayor Oscar Moreno called on authorities to investigate the killing of Dormitorio.
"We urge the authorities to thoroughly investigate the death and to leave no stone unturned. We also demand that justice be served regardless of any circumstance. Mr. Dormitorio's death should not pass unsolved," Moreno said.
Twenty upper classmen are reportedly facing investigation, including a fourth-year cadet and another in his second year. It is not clear if there are PMA officers being investigated.
The remains of Dormitorio were flown to Cagayan de Oro yesterday, according to PMA spokesman Maj. Renan Afan.
Afan said the family brought home the casket containing the remains of Dormitorio, foregoing the planned cremation.
Afan said the PMA is attending to the needs of the Dormitorios while investigating the cadets involved in the incident. – With Delon Porcalla, Cecille Suerte Felipe, Artemio Dumlao, Gerry Lee-Gorit