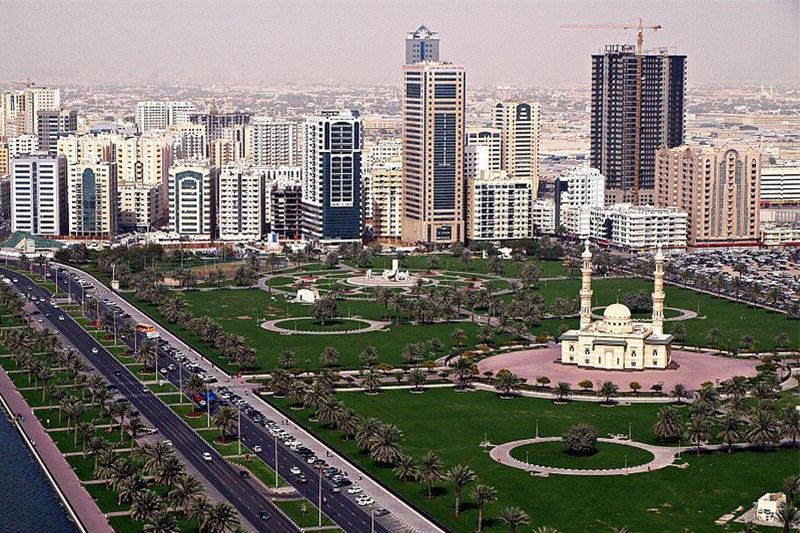 Above is a photo of the Abu Dhabi skyline. Data from the DFA as of December 2017 showed that more than 600,000 Filipinos live in Abu Dhabi and Dubai.
Wikimedia Commons/BDS2006
OFWs have long-term commitment to stay in UAE — study
MANILA, Philippines — Overseas Filipino workers in the United Arab Emirates (UAE) have a long-term commitment to staying in the Gulf state, according to a study from communications agency Eon Group.
The study released Tuesday found that 41.3% of Filipinos surveyed have been living in the UAE for two to five years — 21.7% have been living there for only a year since May 2019.
About 37% of Filipinos have been staying in the UAE for more than six years, 7% said they have been living in the country for more than 13 years, and the longest recorded stay is 30 years.
Meanwhile, 31.5% of the respondents said they plan to stay in the Gulf state for another three to five years while 35.6% remain undecided on how long they plan to remain in the UAE.
"Having a stable job and higher income is the top response as the reason they stay; followed by the need to address their family's economic needs; then by career growth opportunities," the study read.
The Eon study also found that Filipinos in the UAE spend most of their time using social media to connect with their friends and family through Facebook Messenger.
Filipinos in the Arab country mostly get information from Filipino online news sites based in the UAE and the Philippines while social media posts of friends and family are also important sources of information from home, the study said.
A number of Filipinos also spend their time participating in church activities in the UAE. More than 2,000 Filipinos attend the Filipino weekly mass held avery Friday at St. Mary's Catholic Church in Dubai.
During "Simbang Gabi" or dawn mass, Filipino attendess average between 30,000 to 35,000 a day.
The study, titled "Eon Insight: Focus on the Filipino in the UAE", was the first ever research effort on the contribution of the Filipino community in the UAE.
Eon used convenience sampling for the quantitative aspect of data gathering. They collected 200 responses from an online survey and another 400 from face-to-face surveys conducted by researchers sent to the country.
Of the 600 respondents, 58% are female and 42% are male with more than 70% of the total respondents aged 25 to 45 years old.
"The intention of the study is to get approximation of the different groupings of the Filipinos in the UAE. The rationale of using mixed methods research is to gain richer and more contextualized understanding of some aspects of experiences and conditions of Filipinos in the UAE," Eon said.