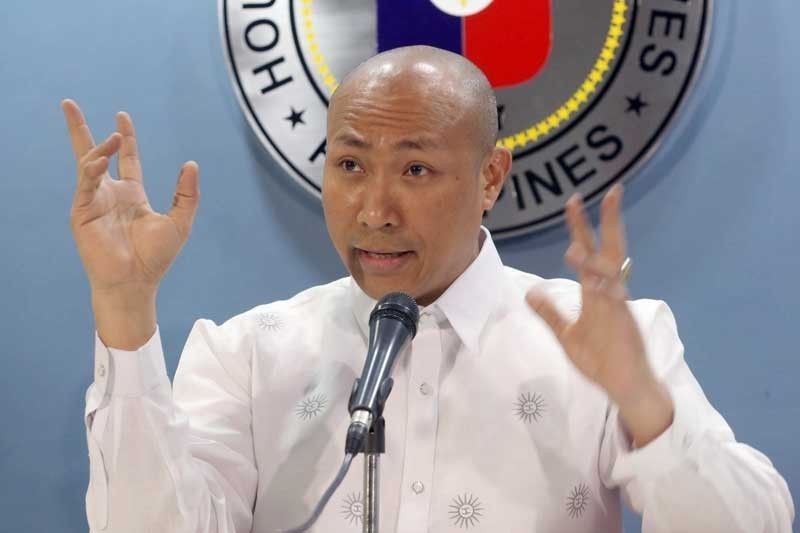 The sedition complaint filed by the Philippine National Police Criminal Investigation and Detection Group (PNP-CIDG) against Vice President Leni Robredo and 35 other opposition figures has been submitted for resolution, the Department of Justice (DOJ) said Thursday, September 12.
The STAR/Boy Santos, File
Alejano urges appeals court to stop preliminary probe into sedition rap
MANILA, Philippines — Former Rep. Gary Alejano (Magdalo party-list) and Jonnell Sangalang of Magdalo sought the Court of Appeals to stop the Department of Justice's preliminary probe into the police's sedition complaint against them and other key opposition personalities.
In a statement sent Friday, Alejano and Sangalang said they filed a Petition for Prohibition before the appeals court to stop the state prosecutors from conducting a preliminary probe into the Philippine National Police-Criminal Investigation and Detection Group's criminal complaint against them.
Alejano and Sangalang, reportedly a member of former Sen. Antonio Trillanes IV's staff, argued that the prosecution panel is "bereft of authority" to conduct the preliminary investigation.
"The appeal emphasized that it is clear under the Prosecution Service Act that the Secretary of Justice has no power to act directly on a complaint which does not involve any crime against national security," the statement read.
The state prosecutors wrapped up the preliminary probe into the complaint that tagged more than 30 people, including Vice President Leni Robredo, without Alejano and Sangalang's respective counter-affidavits on Thursday.
The PNP accused the respondents of plotting to besmirch the reputation of President Rodrigo Duterte through the anonymous "Ang Totoong Narcolist" video series that featured a hooded figure who alleged the president and his allies had links to illegal drugs.
The complaint is based largely on the testimony of estafa convict Peter Joemel Advincula who twice claimed to be the "Bikoy" in the videos.
The complaint is now up for resolution.
'OSG doing unofficial excursion'
Alejano and Sangalang also said that their plea "aims to stop the 'unofficial' excursion by the Office of the Solicitor General in the case."
Citing Presidential Decree 478 and the Administrative Code, they raised that the OSG's authority in criminal proceedings is limited to the Court of Appeals and the Supreme Court.
READ: Respondents: Why is OSG at preliminary probe on sedition raps?
"It's obvious that this administration is using these two agencies for political persecution, to bully its critics, in deliberate deviance of the Prosecution Service Act, P.D. 478 and the Administrative Code," Alejano was quoted as saying in the statement.
"It is our position that the Court should intervene to stop this continuing and deliberate disregard of the law," he added.
Several respondents objected to the appearance of the OSG, as supposed legal counsel of the PNP, in the preliminary probe but the panel of prosecutors said it has no authority to "disqualify the OSG" from the proceedings.
The panel, however, stressed that the denial of the respondents' motion is "without prejudice to respondents' recourse, when they so desire, to bring such issue before the proper forum."