Demafelis employer convicted of murder
September 10, 2019 | 12:00am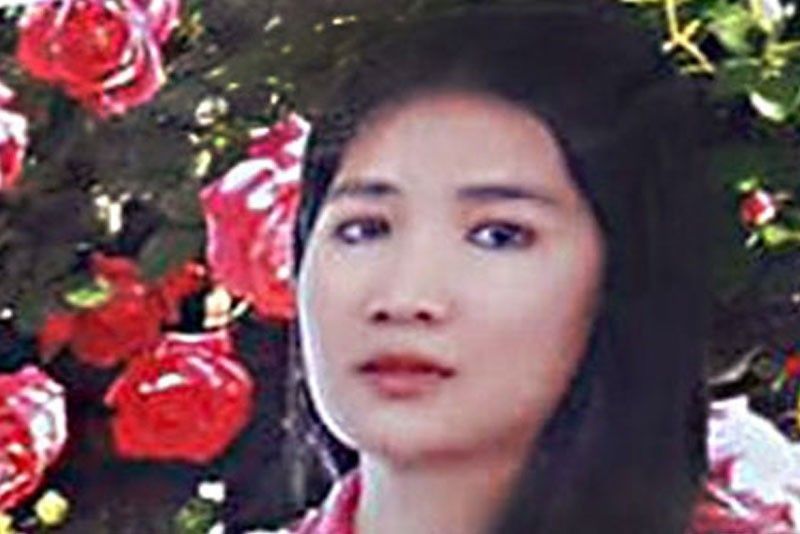 MANILA, Philippines — The employer of Filipina domestic worker Joanna Demafelis, whose body was found in a freezer in Kuwait, has been convicted of murder in Syria, the Department of Foreign Affairs (DFA) said yesterday.
This is the second conviction meted on employers Mouna Ali Hassoun and Nader Essam Assaf. The first was in April 2018, when the Philippines was informed of the decision of a Kuwaiti court that sentenced both to death by hanging.
Hassoun, a Syrian national, was arrested in Syria since last year. Assaf, her Lebanese husband, is also charged with murder in Lebanon.
"The Syrian District Criminal Court found Mouna Ali Hassoun, accused in the Joana Demafelis case, guilty of murder," the DFA said.
Demafelis' murder triggered a diplomatic crisis between Kuwait and the Philippines, and prompted President Duterte to ban the deployment of migrant workers to the country.
The Philippines also protested to Kuwait the abuses and maltreatment, labor violations and the failure of Kuwaiti authorities to provide protection to Filipino nationals.
Although the suspects fled Kuwait after the murder, the country's court tried them in absentia and sentenced them to death.
They were identified as responsible for the killing of Demafelis, then a 29-year-old native of Iloilo who started working as a domestic helper in 2014. Her body was discovered by authorities inside their abandoned apartment early last year.
Hassoun and Assaf were later reported arrested in Lebanon and Syria, respectively.
Although the Philippine embassy in Kuwait said Kuwaiti authorities requested the extradition of Assaf, it was possible that Lebanese authorities may decide not to turn him over and would try the case in Beirut instead.
Demafelis' case also triggered "rapid rescue missions" by the Philippine embassy and the DFA, a move that offended and angered Kuwait as these reportedly violated the host country's sovereignty and the norms prescribed by the 1961 Vienna Convention on Diplomatic Relations.
On April 19, 2018, then acting DFA Assistant Secretary for public diplomacy Elmer Cato uploaded videos of the rescue activities on the DFA reporters' Viber group.
The rescue video earned strong condemnation from the Kuwaiti government and resulted in the expulsion of former Philippine ambassador Renato Pedro Villa. – With Mayen Jaymalin