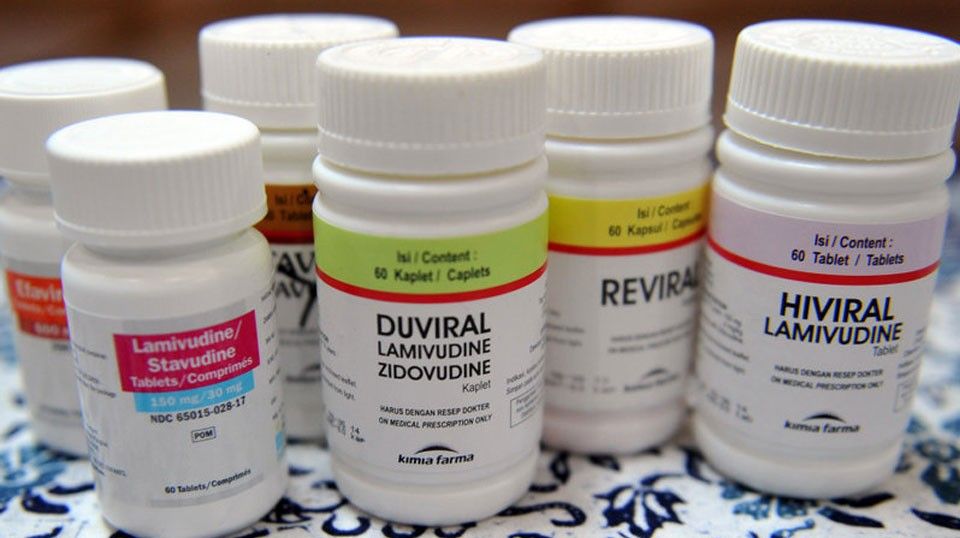 DOH Undersecretary Myrna Cabotaje said they adjusted the dispensing of ARV in "order to maintain stable supply across all treatment facilities."
Adek Berry/AFP
DOH conserves HIV meds amid shortage
MANILA, Philippines — The government's supply of anti-retroviral therapy (ARV) drugs for HIV/AIDS patients is now being rationed by the Department of Health (DOH) as the medicines are expected to run out in the coming months.
DOH Undersecretary Myrna Cabotaje said they adjusted the dispensing of ARV in "order to maintain stable supply across all treatment facilities."
ARV is a concoction of drugs being used for the treatment of people infected with HIV/AIDS and also slows down progression of HIV into AIDS.
Cabotaje said that instead of giving out six months' worth of supplies of ARV, HIV treatment hubs and care facilities nationwide have been directed to supply only two months' worth to patients.
The DOH announced last Aug. 29 that its stocks of some adult formulations of the drug will run out in October, November and December.
While it had also run out of pediatric ARV formulations last month, there were some that are expected to last only this month.
As an emergency measure, Cabotaje said her agency has recommended to dispense a paper tab of adult formulation "as an alternative to pediatric oral suspension until the arrival and distribution of new supply" for children who are infected with HIV.
Recent inventory showed that the government's supplies of Lamivudine/Tenofovir/Efavirenz (LTE) 300mg/300mg/600 mg tablets – the most used ARV – and Efavirenz 300 mg tablets are already limited.
This prompted the DOH to ask treatment hubs to procure their own nine months' worth of supply of the drugs using reimbursed funds from Outpatient HIV and AIDS Treatment (OHAT) package of the Philippine Health Insurance Corp.
Cabotaje added this is just a "stop-gap" measure until the deliveries of ARV start to arrive this month.
The shortage in ARV supplies was attributed to the sudden increase in patients availing themselves of the free medicines after the DOH launched its "test and treat" program in late 2018 to curb the rise of HIV cases in the country.
The official said because of the "rigorous" procurement processes of the government, they were not able to speed up the purchase and deliveries of more supplies ahead of the scheduled shipments this month.
But anticipating demand to continuously increase, the DOH is looking at starting the bidding processes but contracts will not be awarded to winners until the 2020 budget is approved by Congress and the President.
Data show the number of patients enrolling in the ARV treatment program has now reached 1,000 every month starting this year while in 2018, it was only around 700 monthly.
The increase was also brought about by DOH's new policy that allowed individuals to immediately enroll in ARV after testing positive for the virus, regardless of their CD 4 count which determines how their immune system is functioning.