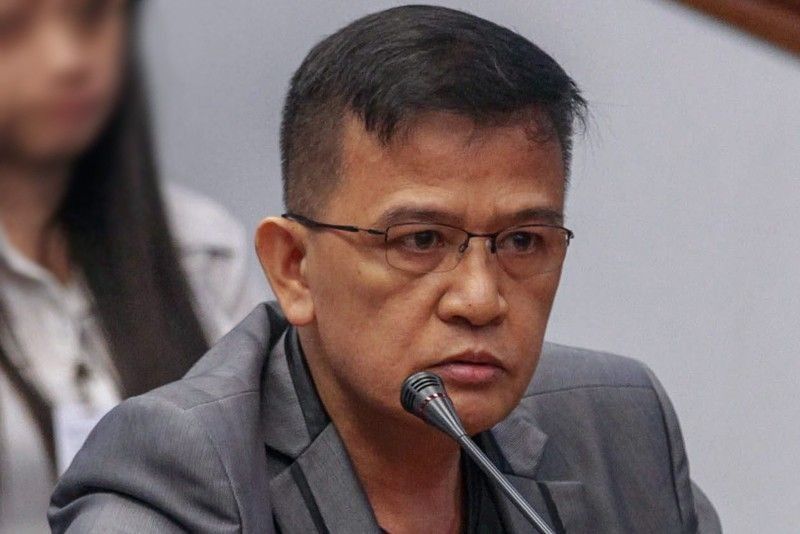 Justice Secretary Menardo Guevarra said Sanchez may be released from prison along with at least 11,000 inmates in the next two months because of a new law increasing good conduct time allowance (GCTA) and a Supreme Court (SC) decision applying the same law retroactively.
The STAR/Mong Pintolo, File
Corrections chief: Ex-mayor Sanchez might not be released yet
(Philstar.com) - August 22, 2019 - 2:13pm
MANILA, Philippines (Updated 3:15 p.m.) — Bureau of Corrections Director General Nicanor Faeldon on Thursday said that convicted murderer and rapist Antonio Sanchez might not walk free yet despite a potential reduction in his time in prison for good conduct.
"At the first glance of his records here, he may not qualify for [Good Conduct Time Allowance] because he has many violations... more or less he may not qualify for that because of several violations," Faeldon said in a press conference streamed by CNN Philippines.
Faeldon pointed out that illegal drugs were seized in Sanchez's "kubol" or cottage at the New Bilibid Prison and this factors in the bureau's computation the GCTA of a Person Deprived of Liberty.
"He has an incident where drugs were confiscated in his cottage. Although this was dismissed by the court, but as far as the bureau is concerned that was seized from his kubol. So he's violated that so that is also be subject to review," Faeldon stressed.
The Bureau of Corrections on Tuesday said Sanchez, a former mayor of Calauan in Laguna, is one of the at least 11,000 inmates who may be released from prison in the next two months because of Republic Act 10592, which increases the good conduct time allowance and a Supreme Court ruling applying the same law retroactively.
The reports of Sanchez's pending release drew strong outrage as the public revisited the horrors of the rape and murder case of UPLB students Eileen Sarmenta and Allan Gomez.
Drug possession, 'kubol' to be considered in review
Faeldon stressed that BuCor is not tinkering with prisoners' sentences, but are reviewing if Sanchez, or any other inmate, can apply for the GCTA.
The bureau will look into whether the inmate has been "good" while prison or if they broke rules and laws while in government custody.
Faeldon said that the drugs seized in Sanchez's luxurious cottage and his staying in the "kubol" is an "antithesis" of what the bureau considers "good behavior."
He stressed that the fact that drugs were confiscated in Sanchez's kubol is "very grave."
"If we substract that, he will not earn any GCTA," Faeldon added.
Faeldon stressed that the Sarmenta family and the media will be invited when BuCor reviews Sanchez's case for GCTA. — Kristine Joy Patag