House bill seeks to make commuter needs a 'paramount concern' in transport policy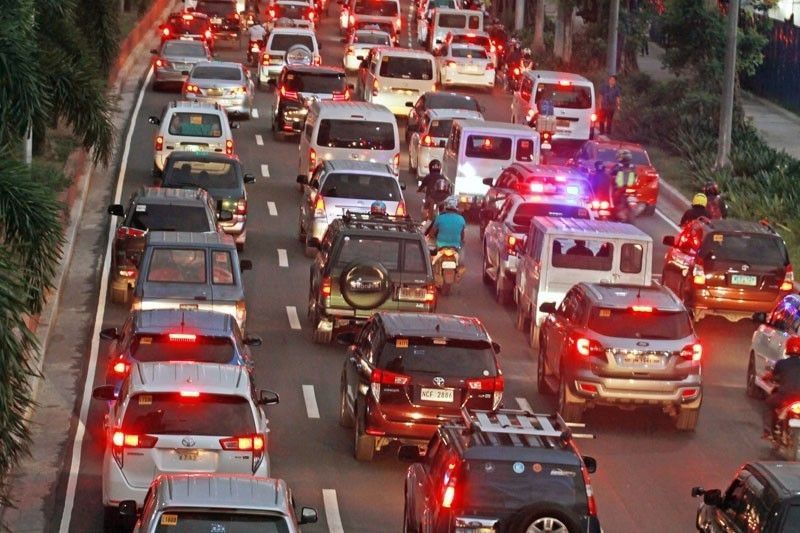 MANILA, Philippines— A Quezon City lawmaker on Tuesday pushed for a pro-commuter bill seeking better mobility for Filipinos.
Rep. Allan Benedict Reyes (Quezon City, 3rd District) and transport advocacy group AltMobility filed the House version of the commuters' rights bill, House Bill No. 3125, "An Act Creating a Magna Carta of Commuters."
The House bill was filed days after Sen. Francis Pangilinan filed Senate Bill No. 775 or An Act Providing for a Magna Carta for Dignified Commuting, Creating the National Office of Commuter Affairs at the Senate, also in collaboration with AltMobility.
READ: Commuter-centered traffic management planning pushed
The House version of the Magna Carta for commuters seeks to make the welfare of commuters a "paramount concern" in creating policies to ease mobility in the country.
In his explanatory note for the bill, Reyes wrote that "improving mobility propels economic growth and inequality."
Reyes said mobility allows access to food, water, healthcare, education, and economic opportunities as he raised concern on lack of this access.
"The lack of proper connectivity is therefore more than an issue of congestion or inaccessibility. It limits opportunities and stunts growth, especially for those who are already marginalized and disadvantaged," Reyes wrote.
Mobility issues affect most vulnerable
"Unfortunately, Filipinos have long suffered mobility issues. This disproportionately affects the most vulnerable in the country, the young and the elderly, the women, the poor, the working class and the persons with disabilities who mostly rely on public transportation and active transport in every part of the country," he added.
The solon cited that according to the Philippine Statistics Authority, 32 people are die every day due to road crashes. He said a huge percentage of this were pedestrians whose deaths may have been caused by poor infrastructure planning.
Reyes also cited figures from the World Health Organization air quality data base in 2018 that 45,300 deaths per 100,000 individuals are due to air pollution.
Reyes said poor air quality is due to the increase in cars.
He also lamented that the pedestrian and cycling facilities provided by local governments are in poor condition or are lacking.
This pushed him to create a bill that would let Filipinos travel "safely, conveniently and reliably."
"Kasama ang AltMobility PH, hindi ako magsasawang mag-file ng mga batas hanggang maging ligtas ang pamimisikleta at maginhawa ang pagco-commute," Reyes said.
(With the help of AltMobility PH, I won't get tired of filing a law until we all have a safe cycling facility and comfortable commuting experience)
The Senate and House bills on commuting were filed after President Rodrigo Duterte, in his fourth State of the Nation Address, ordered local chief executives to "reclaim all public roads that are being used for private ends" in order to help ease metro traffic.
Duterte said in his SONA that the country loses P3.5 billion a day due to Metro Manila traffic.