What is the Random Manual Audit? Comelec commissioner explains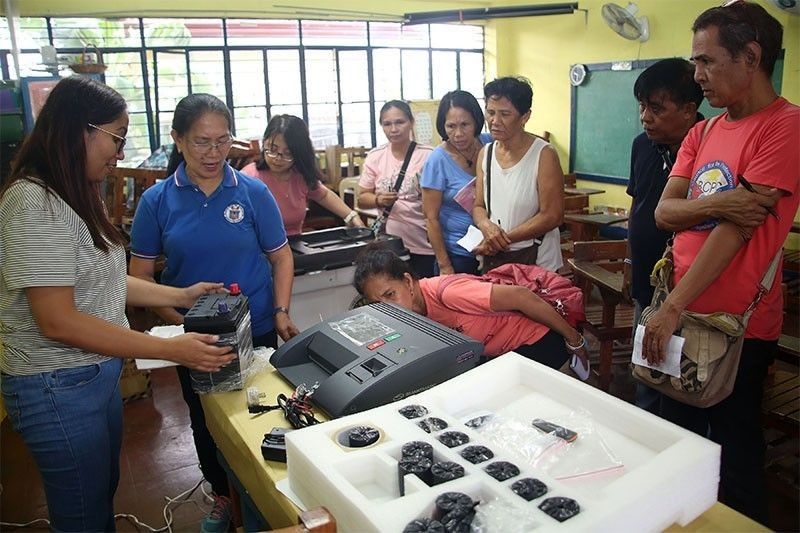 MANILA, Philippines— The Commission on Elections is set to conduct a Random Manual Audit on Wednesday.
Comelec Commissioner Luie Tito Guia, RMA head, explained that it's a procedure required by law.
"Requirement kasi ng batas yan para i-compare yung precinct result doon sa puwedeng basahin ng mata (It is a requirement of law to compare the precinct result against votes that can be read by the eye)" Guia told reporters on Monday.
Guia said the Comelec will choose precincts in the Philippines and count the votes there manually and compare them against the automated count.
Not related to poll results
The Comelec official, however, said the results of the RMA are not the official election results.
He said vote counts are different from the results of the provincial, municipal and national board of canvassers.
"Kasi ito ay walang kinalaman sa resulta ng kung sino manalo (Because this has nothing to do with who wins)" Guia said.
Guia added that it is RMA's mandate to compare and contrast the vote counts.
Guia said that in case of a disparity, RMA will refer its results to the technical evaluation team so that the difference will be reconciled.
Under Comelec Resolution No. 10525 promulgated last April 11, the RMA must be conducted for the May 13, 2019 automated synchronized national and local elections and subsequent elections thereafter.
"WHEREAS, the Commission on Elections (COMELEC) promulgated Resolution No. 10458 on 5 December 2018 entitled In the Matter of the General Instructions for the Conduct of Random Manual Audit (RMA) for the 13 May 2019 Automated Synchronized National and Local Elections and Subsequent Elections Thereafter," the resolution stated.
It added that the RMA will be conducted for the "renumbering provisions of said resolution and improving the procedure in the manual counting of votes based on observations made during the conduct of mock audit."
Comelec is slated to conduct the RMA at the Diamond Hotel in Manila on Wednesday morning.
Legal Network for Truthful Elections is the lead convenor of the upcoming RMA, replacing the National Citizens' Movement for Free Elections.