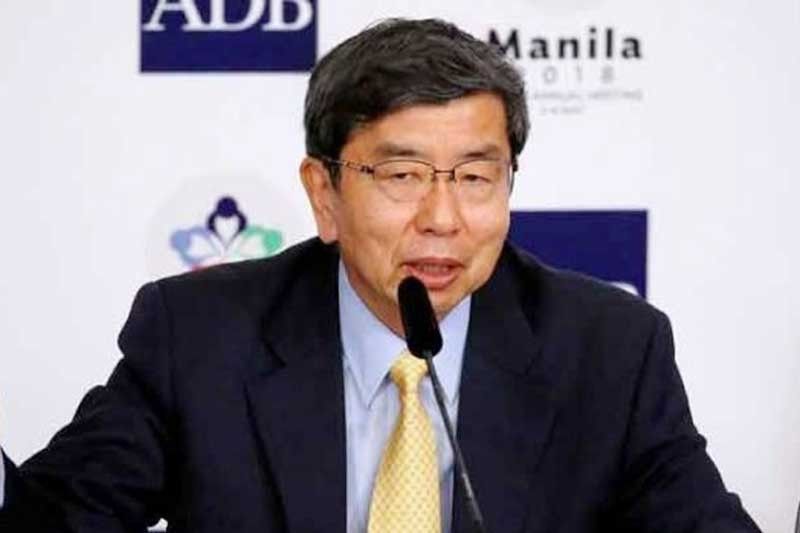 At the same time, ADB president Takehiko Nakao said countries must invest in infrastructure and human capital as well as implement structural reforms to weather external shocks.
File Photo
'Trade tensions may weaken economic growth in Asia-Pacific'
(The Philippine Star) - May 4, 2019 - 12:00am
NADI – Escalating trade tensions could "seriously undermine" consumer and investor confidence and weaken economic growth in the Asia-Pacific, the head of the Asian Development Bank (ADB) said here yesterday as he called for open trade and investment regimes.
At the same time, ADB president Takehiko Nakao said countries must invest in infrastructure and human capital as well as implement structural reforms to weather external shocks.
Addressing the formal opening of the 52nd annual ADB Board of Governors meeting in this Fijian City, Nakao said that despite uncertainties in the global economy, "solid" growth is expected in the Asia-Pacific.
He said it was "encouraging" that Asian governments were promoting multilateral trade agreements within and beyond the region.
Analysts have warned that a prolonged trade war between the United States and China could lead to a global economic slowdown.
"Economic growth in the region remains solid, while there is much discussion about a slowdown and uncertainties in the global economy. Domestic consumption and investment have provided a strong growth foundation. In some countries, growth is even accelerating," Nakao said. "Countries need to continue to pursue prudent macroeconomic policies, implement structural reforms and invest in human capital and infrastructure."
Fiji Prime Minister Josaia Voreqe Bainimarama graced the opening session of the ADB governors' meeting, which is being held for the first time in a developing South Pacific island state.
The Pacific islands are at high risk of suffering from the impact of climate change – a priority in the ADB's lending program together with sustainable tourism and its traditional focus on poverty alleviation.
The ADB sees the region expanding by 5.7 percent this year, except for industrialized South Korea, Singapore, Hong Kong and Taiwan, which are seen to grow by 6.2 percent. China's growth is projected at 6.3 percent while that of Southeast Asia is at nearly five percent.
Nakao reported on the ADB's lending and grant operations, which grew by nearly 10 percent to a record $21.6 billion in 2018 from $19.7 billion in 2017.
"Going forward, I am of the view that ADB should intensify its focus on quality and innovation in our operations, while maintaining moderate volume growth," Nakao said.
In July, the ADB adopted a so-called Strategy 2030, which is starting to be implemented, with a new corporate results framework to measure the progress of projects and programs.
Making the strategy a success, Nakao said, is anchored on six priorities. One is to continue addressing remaining poverty and reducing inequalities such as those in conflict areas, through increased operations in health and education as well as microfinance.
A second focus is incorporating gender equality into a wide range of areas including energy, transport and urban infrastructure. Climate change is another priority. The fourth is fostering regional cooperation and integration in many areas. The ADB will also expand its private sector operations, entering new markets, boosting commercial co-financing and broadening support for those engaged in education, health and agribusiness, with assistance provided in risk management.
The sixth priority is the provision of concessional resources for poverty reduction, gender equality, climate actions, and disaster prevention and responses.
"Today, we are together here in Fiji, surrounded by the beautiful blue ocean. There is a phrase in the Fijian language – dua ga na ua – which means 'as one wave,' and it describes the way people move together," Nakao said. "This meeting is our opportunity to work together as one wave for the future of Asia and the Pacific."