Luzon power grid placed on red alert anew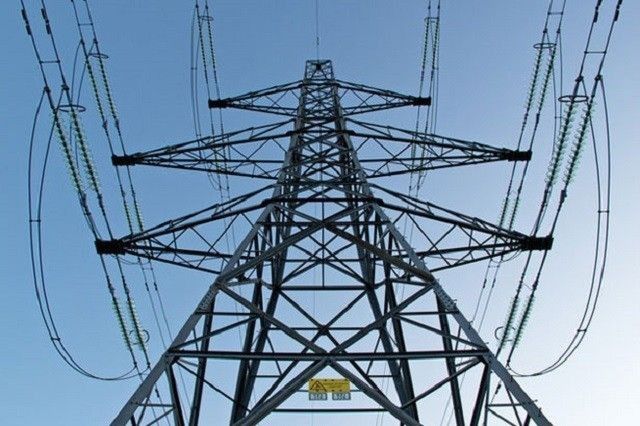 MANILA, Philippines — The Luzon grid was placed on red alert anew yesterday but no widespread power outage occurred, thanks to the cloudy weather.
The National Grid Corp. of the Philippines (NGCP) raised a yellow alert notice from 8 a.m. to 10 a.m. and from 4 p.m. to 9 p.m., and red alert from 10 a.m. to 4 a.m. yesterday.
Based on projections, the grid had an available capacity of 10,761 megawatts while peak demand was estimated to reach 10,607 MW.
A yellow alert means there were not enough reserves to cover the largest running generating unit at the time but does not necessarily lead to power outages. On the other hand, a red alert status means there is insufficient power supply in the grid.
The red alert status, however, was lifted at 2:18 p.m. because of lower-than-expected peak demand due to overcast skies.
"We did not implement MLD. We did not have power interruptions despite the red alert status," NGCP's power network planning division head Fidel Dagsaan said at a briefing yesterday.
MLD, or manual load dropping, refers to rotational blackouts that may last an hour.
At the same briefing, Energy Undersecretary Felix Fuentebella said the same power plants were still down.
Plants undergoing scheduled maintenance total 819 megawatts (MW), four plants on unplanned outage with a combined 1,352-MW capacity and a plant operating at a 100-MW de-rated capacity, totaling 2,271 MW lost to the grid.
Fuentebella said the 135-MW South Luzon Thermal Energy Corp. (SLTEC) 1 is expected to be back online by tomorrow, the 420-MW Pagbilao 3 by April 16, the 647-MW Sual plant by April 17 and the 150-MW Southwest Luzon Power Generation Corp. 2 by April 21.
He added that tight power supply is still seen today but the situation is expected to normalize by weekend.
For next week, the 135-MW SLTEC 1 will start contributing back to the grid, augmenting power supply ahead of the Holy Week, according to Fuentebella.
Probe on outages sought
Various officials and groups are calling on the government to investigate the outages of these plants.
"I call on the (Department of Energy or DOE) to immediately and thoroughly investigate these outages and to put contingency measures in place to ensure that there will be no power interruptions during election day. Moreover, the DOE should remain vigilant for possible collusion due to thin electricity reserves in the midst of high demand," Sen. Sherwin Gatchalian said.
Sen. Risa Hontiveros also urged the government to probe and address the recent spate of power outages in Luzon, warning that any shortage in the power supply will disrupt public health programs and other key services and inconvenience Filipinos during this summer season.
"The DOE and other agencies must exercise their mandate and ensure that the country has enough power supply during these critical months of the summer season. The government must secure adequate power capacity for the increased demand in electricity this summer and put an end to any possibly artificial power outages," Hontiveros said.
"We cannot afford to have brownouts during this time when our people rely on electricity to cope with the sweltering summer heat, and when hospitals are packed with people suffering from diseases common during summer," she added.
Party-list Bayan Muna yesterday likewise urged the concerned congressional committees and regulators to look into this week's red and yellow electricity shortage alerts. It said the short supply is the result of simultaneous power plant maintenance shutdowns "suspiciously similar to the 2013 closures when industry players colluded to jack up prices."
"They already did this almost six years ago and the Supreme Court acted on our petition to stop the huge electricity rate increase by issuing a temporary restraining order," the group said. It conceded that rates could go up with the simultaneous so-called unscheduled maintenance work that power generators have to do.
"The Energy Regulatory Board and Philippine Energy Market Corp. that run the wholesale electricity spot market should be on the lookout for collusion and market manipulation," Bayan Muna said.
Meanwhile, consumer group National Association of Electricity Consumers for Reforms Inc. (NASECORE) said the Joint Congressional Power Commission (JCPC) should also investigate the red alert notices and unplanned outage of several power plants.
"The JCPC should take notice of this most urgent situation and launch an immediate inquiry to determine the true cause of this situation that is not only greatly detrimental to the country's development but also contrary to the policy of the government under the (Electric Power Industry Reform Act) of ensuring the quality, reliability, security and affordability of the supply of electric power," former NASECORE president Pete Ilagan said.
The responsible generation companies (gencos) should also be made to explain and account for the thinning power reserves and power interruptions in the Luzon grid, Murang Kuryente Partylist (MKP) nominee Gerry Arances said.
MKP is demanding the gencos, DOE and Manila Electric Co. (Meralco) to release all relevant data – including the current supply and demand situation, the plants' maintenance shutdown schedule, a timeline of the unplanned outages and their possible impact on the power rates – that will help consumers better understand the situation.
"It's time for the DOE to pressure the gencos and power distributors to provide us with answers and push them to provide a satisfactory solution that will not be a burden to the Filipino people," Arances said.
The DOE, however, has already issued show-cause orders to gencos on their unplanned plant outages. – With Cecille Suerte Felipe, Jess Diaz