DA suspends onion importation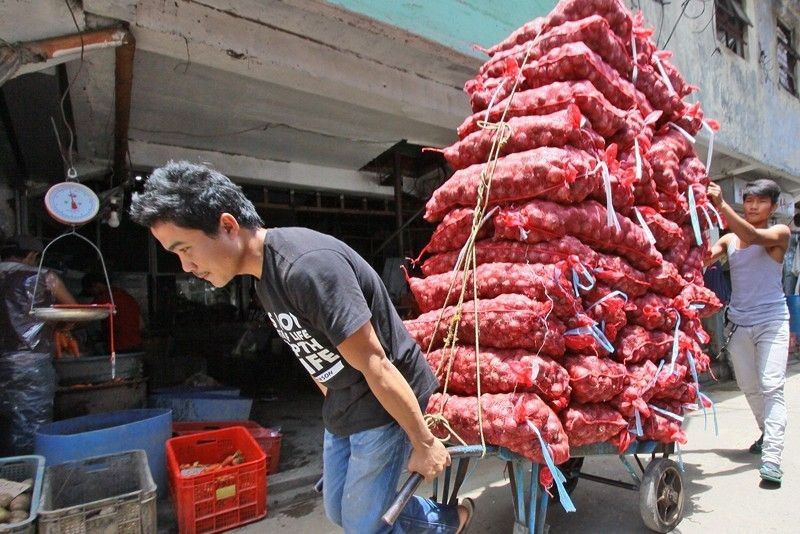 MANILA, Philippines — The Department of Agriculture (DA) has suspended the importation of bulb onions pending an investigation of an alleged cartel manipulating the buying price of the commodity.
Agriculture Secretary Emmanuel Piñol issued the directive pending the results of the probe by the Philippine Competition Commission (PCC) and National Bureau of Investigation (NBI) amid the closure of cold storage facilities by trading firms to force farmers to sell onions at low prices.
"This would prevent the cartel from benefitting from their operations where they forced the drop in the buying price of local onions by leasing and closing cold storage facilities to farmers," Piñol said.
Prices of onion dropped from a high of P30 per kilo before harvest to only about P15 per kilo.
Among the companies targeted for investigation for possible violation of the Fair Competition and Economic Sabotage Act are Rivson Coop Storage Inc., Argo Cold Storage, Kapisanan ng Samahan ng mga Magsisibuyas sa Nueva Ecija (Kasamne) and Titan Onion Cold Storage, all in Nueva Ecija.
"With bumper harvest of onion now in Central Luzon, Mindoro and Iloilo, traders have started their manipulation of the market. The practice in the onion industry is for local farmers to store their excess production in cold storage facilities and release the commodity in the market at off-season," Piñol said.
"With the farmers' produce bought at very low prices cornered and consolidated, traders could control the pricing of onion in the market and generate huge profits," he added.
Under an arrangement agreed between the farmer groups and importers, the importation of onions would only be done after harvest of the produce.
The DA has ordered the Bureau of Plant Industry (BPI) to support the arrangement by scheduling the processing of sanitary and phytosanitary permits until after the harvest season.
The BPI has reported that no permits have been issued since October.
The moratorium on the issuance of permits will be extended until such time the PCC and NBI have terminated the investigation.