LTFRB allows political ads on PUVs
February 19, 2019 | 1:18pm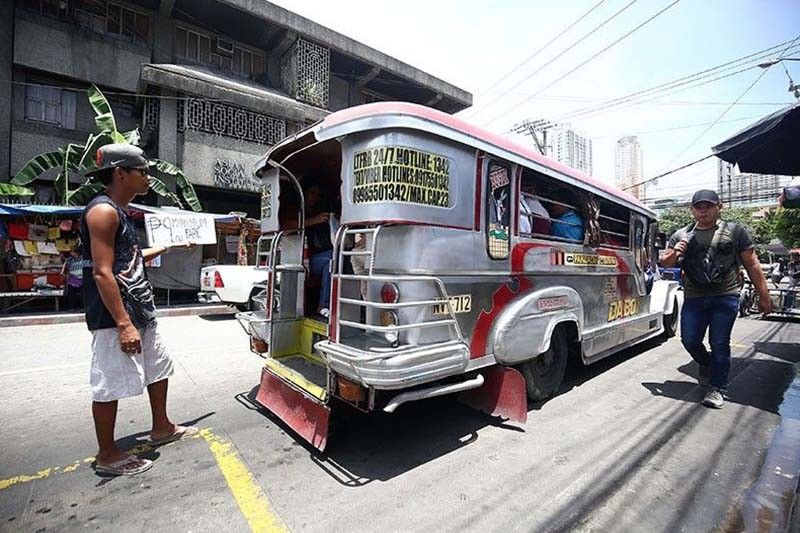 MANILA, Philippines — Election campaign materials are allowed to be posted on public utility vehicles as long as they comply with the standards set by the Commission on Elections, the Land Transportation and Franchising Regulatory Board said Tuesday.
LTFRB said political advertisement placements are permitted in all jeepneys, buses and taxis as long as they meet the rules and regulations set by the Comelec and pass standard requirements and guidelines in the processing, approval and issuance of permit on transit advertisement.
"Those who wish to place advertisements must go through the application process to get a permit and pay the required fees. Failure to abide by the specifications and standards provided under the memorandum has the minimum penalty of P10,000 with maximum punishment of revocation of franchise," it said.
LTFRB added that political advertisements must comply with Comelec regulations on sizes of campaign materials. Based on Comelec regulations, authorized posters should not exceed 2x3 feet and stickers should be not bigger than 8.5x11 inches.
Compliant campaign posters or any election material are allowed in all PUVs under Memorandum Circular 2015-029.
In 2015, LTFRB lifted the ban on the posting of election campaign materials on PUVs following a Supreme Court decision, which declared null and void a Comelec resolution banning propaganda materials in PUVs.
The high court ruled in favor of 1-United Transport Koalisyon party-list, which filed a petition against the Comelec's resolution. — Gaea Katreena Cabico